Countless snowboarders prepare for amusement in the snow throughout the winter months. Some people choose electronics as their primary requirement, while others choose boots, thick clothing, and snowboards as necessities for such a season. It is unquestionably a terrific idea to capture all those priceless moves with a high-definition camera and then post an incredible video to social networking sites to surprise your friends and followers.
Plenty of reasonably priced, perfectly capable camera devices on the market could help with your photography or the live stream. They have to be weatherproof and may be snugly fastened to a body when snowboarding.
What 360 camera should you buy? Although not all of these are suitable for snowboarding, many options exist. When selecting a 360-degree camera for snowboarding, there are many features to keep an eye out for. These are listed below in order of their importance: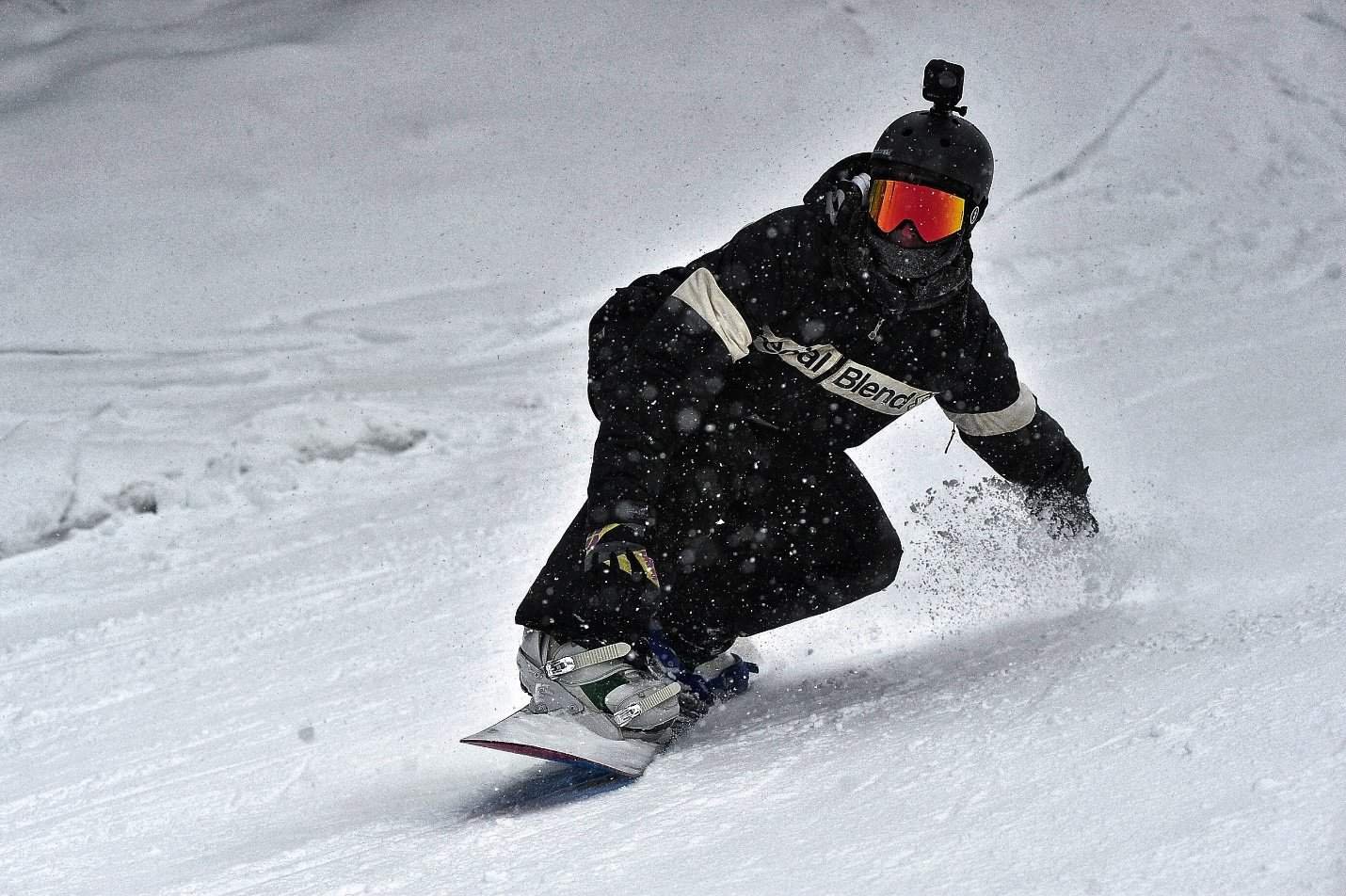 6-Axis Stability
Waterproof
Shockproof
Resolutions of 4K and Higher
Re-framing
Suitable for a variety of installations.
Here we have the best 360 cameras for snowboarding analyzed for you; learn about their features and how they can enhance your videos and photos while snowboarding.
Two of the  Best 360 Cameras for Snowboarding
Here are the best 360 cameras for snowboarding available for all skiing enthusiasts online at great prices.
ASIN: B09WMGGZF5
A high-end action 360 camera, the Insta360 ONE X2 includes some of the greatest stabilization systems currently available (FlowState stabilization), amazing 5.7K 360° footage, 33-foot deep waterproofing for underwater filming, a 360 touchscreen display, and several AI editing tools.
Give heed to this 360 camera's cutting-edge capabilities because it is currently the GoPro Max's fiercest rival. An Insta360 ONE X2 can capture 360º footage using two lenses and is a comparably significant development to traditional action cameras.
The 360 mode captures the action from every perspective, allowing you to format your images and choose your preferred views later on via the application. Its Vanishing Selfie Stick feature, in which the stick instantly vanishes from the photo to produce aerial views, is also made possible by the double lens setup.
This characteristic makes it ideal for films with a significant amount of action, mobility, and acceleration, possibly explaining why snowboarders and other outdoor enthusiasts find it so appealing.
The steady Cam Option on the Insta360 ONE X2 enables users to capture conventional flat footage. This can be the top pick if you intend to create 360-degree films with outstanding stability and horizon flattening in addition to plain videos.
ASIN: B07BPVPV14
Improve your ability to be creative with the three-in-one lenses of GoPro Max. Users can take 360º immersive film in addition to conventional Hero-style images and video using MAX. With its front-facing touchscreen and shotgun-mic, users can vlog everywhere.
The Max HyperSmooth feature allows users to capture a wide angle of up to 180 degrees as the maximum buffer to provide unshakable stability.
The next important aspect which makes it the best 360 camera for snowboarding is the live streaming option available in 1080p.  During your time in the snow, record in the HERO function and upload. Utilize the GoPro application to live-stream in high definition on social media. While you are at it, enjoy the Max HyperSmooth feature for excellent stabilization while broadcasting, then save the video to the Memory card for later viewing.
If you're in HERO level, the fantastic horizon leveling offers users a fluid, dramatic appearance, whether flying in the air, going sideways, or dashing after the kids. The best part is that this is waterproof, so you can rest assured that the gadget has a little splash of water.
Pano without even a pan is called PowerPano. When needing to look at the sky, take amazing wide-angle panoramic pictures without aberration. Selfies, motion photos, and vertical pictures are all possible with PowerPano and a level skyline.
A High-end 360 plus an audio system is another superb feature of this camera.  The greatest audio sound ever recorded has been produced by a device using six mics incorporated in 360-degree  GoPro.
Digital optics are there to get any picture. Users can use one of the four digital optics in the HERO function. Wide, Linear, Narrow, and the Max SuperView (the most sought-after mode)—are available for taking images and video.
During an activity, record time-lapse videos that are highly stable. Automatically modify pace in HERO mode depending on light, scene detection, and movement. Next, tap to accelerate it right back after it has been slowed to enjoy the present moment.
These are the two best options for choosing the best 360 camera for snowboarding. We have taken these models after accessing them on the following criteria. If you are looking for a different style for a 360 camera, you can use this criterion as a reference.
What Qualities Define a Snowboarding/Skiing Action Camera as The Best?
Waterproof and Tough
Snow-covered hills and snowboarding locales typically experience low temperatures; therefore, a camera must be tough enough to handle those environments. Most modern devices have a sturdy build; therefore, they won't sustain any loss even if someone drops them while using them. Devices must withstand shock and freezing temperatures to cope with severe weather conditions.
Effortless Use
To rapidly and effectively provide sufficient access to all functions, a decent 360 snowboarding camera is necessary. The voice command feature or the touchscreen display is the most important one, and it needs to be usable while still wearing gloves.
Size and Weight
Experts always choose lighter equipment because they are simpler to put on the body, headgear, etc.  The mounting setup has to be user-friendly to take still shots and motion pictures with blur-free outcomes. It also must support excellent image stabilizing features.
Our Final Thoughts
A 360-degree camera ought to be a terrific tool when snowboarding if you can find one with the majority of these functions, if not all. It's a relief that you will not spend too much time looking for the best 360 camera for snowboarding since we have listed such cameras with these qualities.