In today's interconnected world, the importance of efficient and effective remote communication tools cannot be overstated. The Owl Labs Meeting Owl is a device that aims to redefine the way teams interact remotely. Its 360-degree coverage promises a comprehensive view of meeting participants, ensuring that everyone in the room can be both seen and heard. With remote work becoming more prevalent, a reliable video conferencing solution is critical.
The Meeting Owl boasts a design that is not only functional but also intuitive, contributing to the ease of setting up and using the device. It's engineered to work with popular video conferencing platforms, offering versatility for various team needs. Considering the varied environments that remote workers find themselves in, audio and video quality is a pivotal part of the Meeting Owl experience. The device's advanced features such as automatic speaker focus and smart zooming are designed to create a more engaging and productive meeting environment, drawing all participants into the conversation, no matter where they're located.
Key Takeaways
The Meeting Owl offers a 360-degree video conferencing experience, aiming to bring remote teams closer.
Setup is straightforward, with compatibility across multiple conferencing platforms enhancing its versatility.
High-quality audio and video, alongside advanced features, provide an engaging remote collaboration environment.
Overview of the Meeting Owl 3
The Meeting Owl 3 is your contemporary companion for video conferencing, embodying a sleek design with a 360-degree camera that ensures you're seen from all angles. Its 1080p resolution ensures that video streams remain crystal-clear, bringing a life-like quality to your meetings.
Key Features:
360-degree camera: Captures everyone in the room with clarity.
1080p HD video: Provides sharp, high-definition visuals.
Owl Intelligence System: Automatically focuses on whoever is speaking.
The device is adorned with a wrap-around panoramic screen that always keeps you engaged. When you speak, the Owl Intelligence System kicks in, seamlessly zooming in on you, ensuring that distant colleagues feel right there in the room. This innovative feature enhances the dynamics of group conversations by allowing participants to follow the flow of dialogue as the camera hones in on active speakers.
Tech Specs: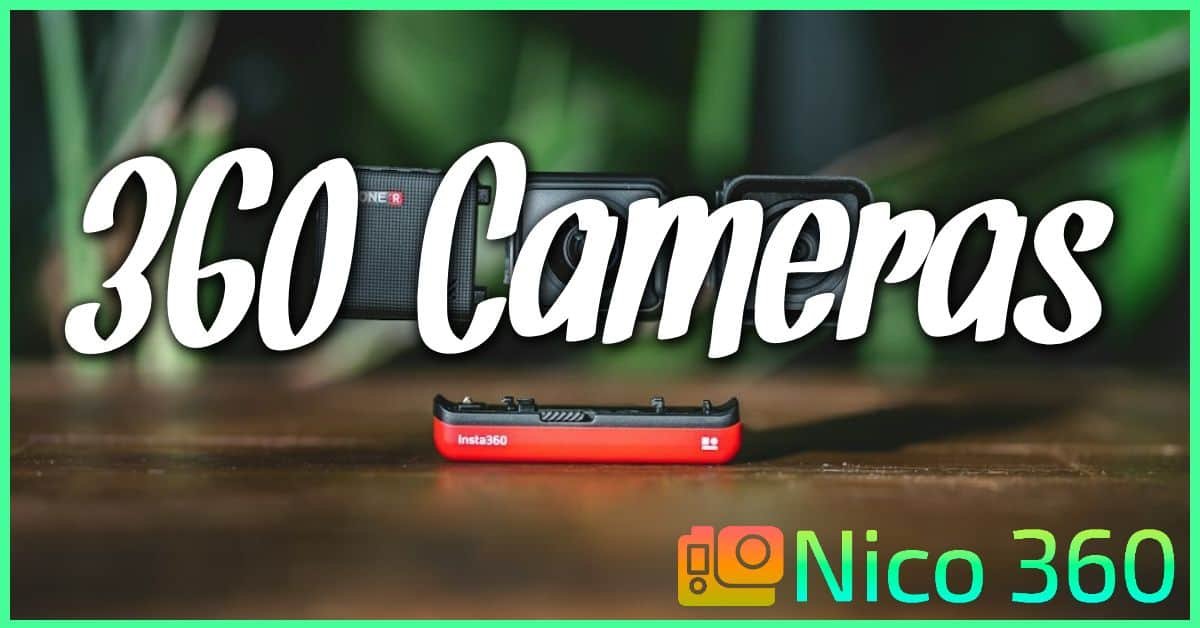 Camera: 1080p with 360-degree view
Microphones: 8 smart mics with a range of 18 feet
Speakers: 3 built-in speakers for immersive sound.
Your Meeting Owl 3 is a breeze to set up; with a simple USB-C connection, you'll be ready to go in no time. While some may raise an eyebrow at its premium price, the value the Owl 3 adds to your virtual meetings could very well justify the investment.
In terms of design, the Owl 3's intuitive interface means that it's almost as though the technology seamlessly blends into your meeting space, making for a distraction-free environment. You'll find that this device could be the pivotal tool to elevate your team's communication to new heights.
Design and Build Quality
When you're considering a conference room camera, the design and build quality are crucial factors that affect both the device's appearance and its longevity. The Meeting Owl camera offers an aesthetically pleasing design coupled with quality materials to ensure durability.
Elegant and Functional Design
The Meeting Owl boasts a design that's as smart as its features. With its cylindrical shape, topped with a 360-degree camera, it's crafted to give you an unobstructed view of your entire conference room. This innovative design not only captures participants around the table but also serves as a focal piece without being obtrusive. Think of it as your meeting room's centerpiece that not only looks good but fulfills all your needs for vivid, encompassing video capture.
Durability and Materials
Constructed with attention to detail, the Meeting Owl camera is designed to endure the daily grind. It's encased in a sturdy plastic shell that protects its technology from normal wear and tear. Moreover, the materials chosen for this product are premium, ensuring that it not just withstands minor bumps but also maintains its sleek appearance over time. This combination of durability and high-quality materials means you can rely on the Meeting Owl to be a long-lasting addition to your meeting space.
Set-Up and Ease of Use
When you unpack your Meeting Owl 360 camera, you're looking at a device designed with simplicity in mind. The set-up process is straightforward, allowing you to get your video conferencing in gear almost instantly.
Plug-and-Play Convenience
PS: YOU MIGHT LIKE THESE ARTICLES TOO



Out of the box, your Meeting Owl offers true plug-and-play functionality. It's a matter of connecting it to a power source and then to your computer via USB. There's no need for any complex configuration; it's designed to be recognized by your system effortlessly. After this quick step, you'll be ready to start your first video conference. To ensure a smooth set-up, always check the included quick-start guide for any specific instructions tailored to your Owl.
Software Integration
The Meeting Owl's compatibility with popular video conferencing software means you won't have to juggle between different platforms. Whether you're using Zoom, Skype, or another major video conferencing application, the camera is designed to integrate seamlessly. During set-up, your software should recognize the Meeting Owl as a video and audio source without further software adjustments, making your experience fuss-free and focusing on what matters – your meeting.
Compatibility and Integrations
When selecting a conference camera like the Owl 360, it's crucial to consider how well it works with the technology you already use. Whether it's different operating systems or conferencing platforms, compatibility determines the ease of your meeting experience.
Connecting with Different Devices
Your Owl 360 camera is designed to seamlessly connect with various devices. Whether you're a Windows or Mac user, you won't face any compatibility issues. Additionally, for those times when you're on the go, the camera supports Android and iOS devices as well. This flexibility ensures you can set up your virtual meeting environment with nearly any device at hand.
Software Compatibility
Now, let's talk about virtual meeting platforms. Your Owl 360 is proficient in partnering with the most popular ones. You can confidently integrate it with Zoom, Microsoft Teams, and Google Meet for effective team collaboration. The camera is also compatible with Slack, Skype, and formerly with Google Hangouts, covering a broad spectrum of communication tools. Whether you're hosting a large video conference or a small team meeting, the Owl 360's compatibility with these platforms ensures that everyone can connect and engage seamlessly.
Video and Audio Performance
When exploring the capabilities of the Owl 360 Camera, you'll be impressed by not only its 1080p resolution video but also by the crystal-clear audio performance. The camera is designed to make you feel as though everyone is in the same room, whether they're presenting or participating from afar.
High-Definition Video Quality
The Meeting Owl Pro captures video in 1080p HD, ensuring that your video conference visuals are sharp and clear. Its 360-degree field of view means it can cover the entire room, making sure no one is left out of the picture. Integrating this camera into your meetings means benefiting from a video range that makes remote participants feel more present and engaged.
Superior Microphone Clarity
Your Owl 360 Camera is equipped with an advanced microphone array that picks up sound clearly within an impressive audio range. Each word is captured with precision, ensuring that voices are heard as they are in reality—no drops, no echoes, just superior microphone clarity.
Speaker Sound Quality
The speakers on the Meeting Owl are hidden yet powerful. They provide sound quality that's crisp and loud enough to fill the room without the need for external speakers. It's a complete audio system that simplifies your setup without compromising on performance. As you listen, you'll appreciate the equilibrium between your speaker's output and ambient room noise.
By focusing on these key areas, the Owl 360 Camera aims to deliver a seamless video and audio conference experience.
Advanced Features
In the realm of video conferencing, having a camera that adapts to the conversation dynamically is a game-changer. Let's explore how these advanced features can elevate your meeting experience.
Panoramic View and Autofocus
The Meeting Owl stands out with its panoramic view, which gives you a comprehensive view of the entire meeting room without manual adjustments. Its autofocus capability ensures that the speaker is always in clear view, no matter where they move in the room, thanks to Owl Labs' Owl Intelligence System.
Speaker Tracking and Zoom
With sophisticated speaker tracking, the camera automatically shifts focus to the active speaker while smart zooming enhances the visibility of the person talking. This function ensures you never miss any non-verbal cues, which is crucial for effective remote communication. The Meeting Owl's smart zooming smoothly transitions from one speaker to another without any abrupt cuts, making you feel like you're right there in the room.
Connectivity Options
In this world of hybrid work environments, your Meeting Owl device offers you various connectivity options to ensure seamless integration with your existing setup.
Wireless and Wired Options
Your Meeting Owl comes with Wi-Fi capability, allowing you to connect it to your network wirelessly for updates and remote control. When it comes to wired connections, it's equipped with a USB-C port which facilitates not only power delivery but also data transfer, making the setup process straightforward and tidy.
Expandability with Additional Mics
To enhance the experience in larger rooms, your Meeting Owl device allows the connection of expansion mics, ensuring that everyone's voice is heard. This expandability caters to the evolving needs of your meeting spaces, from small huddle rooms to larger conference areas.
Remote Collaboration Enhancement
When you work remotely, having the right tools to enhance collaboration is essential. The Owl 360 camera, with its advanced features, is designed to keep remote employees connected as if they are in the same room.
Meeting Analytics
Your Meeting Owl camera comes equipped with meeting analytics that offer valuable insights into your remote interactions. You can track meeting length, number of participants, and speaking time. This data can help you make informed decisions to enhance productivity and ensure that all remote participants are actively engaged.
Wide Field of View
The Owl 360 camera boasts a 360-degree panoramic view, allowing a comprehensive visual of the room. It ensures that remote workers have a seat at the table, literally. Whether you're presenting to a client or collaborating with colleagues, everyone can be seen and heard. This wide field of view ensures a more inclusive and connected meeting experience for all remote participants.
User Reviews and Testimonials
When you're searching for reliable feedback about the Owl Labs Meeting Owl, you'll find that user testimonials play a vital role. The 360-degree camera has garnered attention on Amazon, with users praising its automatic speaker focus—a standout feature for huddle rooms.
Here's a quick glance at what users are saying:
Positives:

"Intuitive and easy to set up, with very good video clarity."
"The microphone picks up voices from a distance while muting background noise."
"Innovative 360-degree feature enhances the conference experience."

Points for Improvement:

"Could use some minor enhancements."
"Expensive compared to other conference cameras."
Notably, a reviewer mentioned that what they love about the Meeting Owl is its ability to 'learn' and respond quicker over time. This is particularly handy when you're aiming for a seamless meeting experience.
If you're wondering whether the Owl is a hit among the big players, take note that it has been recommended by users across various industries, including Fortune 100 companies. This suggests that the Owl's performance in professional settings is noteworthy.
Moreover, for those conscious about the overall echo in meeting spaces, reviews suggest that the Meeting Owl manages acoustics well, making it a suitable choice even in challenging audio environments.
In summary, your peers recommend the Meeting Owl for both its user-friendly nature and technical prowess, which seems to align well with both small and large-scale meeting needs.
Comparing with Other Conferencing Cameras
When exploring options for video conferencing cameras, it's crucial to understand how the Meeting Owl compares in functionality and price points with other popular devices on the market.
Conference Room Camera Alternatives
The Meeting Owl Pro stands out with its unique 360-degree field of view, which captures all participants in the room. In contrast, traditional conference room cameras like the HuddleCamHD typically offer a fixed field of view, necessitating manual adjustments to include all attendees.
Meeting Owl Pro: 360-degree view, intelligent zoom, plug-and-play
HuddleCamHD: Fixed view, manual pan and tilt, varying zoom options
This distinction is significant if ease of use and comprehensive room coverage are top priorities for your video conferencing needs.
Video Conferencing System Comparison
When comparing video conferencing systems, the key factors to consider include video and audio quality, compatibility with video conferencing platforms, and additional features like autofocus and smart zooming.
Meeting Owl Pro:
Video Quality: 1080p HD
Audio: 8-microphone array
Compatibility: Works with major platforms
Comparative devices might offer higher resolution or different audio solutions. You should consider the specific requirements of your meeting spaces and the platforms you use. For instance, some devices are better suited for larger conference rooms or have features such as speaker tracking, which can be crucial for dynamic business settings.
More detailed comparisons and user experiences can inform your decision; for in-depth reviews, consider reading Laptop Mag's insights on the Meeting Owl Pro.
Conclusion and Final Thoughts
Your exploration of the Meeting Owl by Owl Labs likely leads you to admire its innovative features. You've learned that this 360° smart video conferencing camera enhances remote work experiences with its ability to focus automatically on the speaker and its intuitive design. The Meeting Owl's capability to reduce background noise and display a panoramic view effortlessly brings everyone into the conversation.
The integration with the Meeting Owl app enriches your control over the device, making it not only user-friendly but also a powerful tool for collaborative teams. The app's function provides convenience for managing settings and updates, allowing you to tailor the device to your specific meeting needs.
While considering product investment, note that the Meeting Owl comes with a premium price tag. Yet, for the value it offers, you might find that its cost is justified by the professional quality it brings to your virtual meetings.
Remember, the utility who gain from a device like the Meeting Owl ultimately depends on your team's size, how often you conduct remote meetings, and the importance of dynamic, engaging communication in your work environment. If seamless integration into virtual spaces is a priority for yours, the Meeting Owl might just be a wise choice for your conference room.
Frequently Asked Questions
In this section, you'll find answers to common inquiries regarding the Meeting Owl Pro's features, comparisons with its predecessor, security aspects, subscription requirements, competitors, and the value proposition of investing in an Owl camera.
What are the top features of Meeting Owl Pro?
The Meeting Owl Pro is designed to enhance your remote meeting experience with 1080p resolution for sharper images, panoramic 360° video with no image stitching, and improved audio pickup, making it a formidable tool for effective communication.
How does the Meeting Owl 2 compare to the original Meeting Owl?
Compared to the original model, Meeting Owl 2 offers improved performance with better video and audio quality. It takes the hassle-free setup from its predecessor and enhances it with more powerful features to make remote collaboration even smoother.
Can you highlight any security concerns with the Owl camera?
When considering any camera for professional use, understanding the security measures in place is crucial. Although specific concerns aren't detailed in the provided search results, it's common practice to ensure that such devices comply with your organization's IT security protocols.
Do I need a subscription to use all the features of Owl cameras?
The majority of the Owl camera's features are available without a subscription. However, depending on the model, there may be premium features that require an additional subscription to access full functionality.
What are some main competitors to the Owl 360 camera?
The Owl camera faces competition from other high-end conference cameras designed for remote meetings. Market options might include products from Logitech and Polycom, which are known for their video conferencing hardware.
Is the investment in an Owl camera ultimately worth its price?
Deciding whether the Owl Camera is worth the cost depends on your specific needs for remote communication, the size of your team, and the value you place on high-quality video and sound in your virtual meetings.