The world of 360-degree photography and videography is constantly evolving, and the Samsung Gear 360 camera stands at the forefront of this innovation. This nifty device aims to provide an immersive capturing experience in a compact form factor. Whether you're an avid photographer or just dipping your toes into the world of virtual reality, the Gear 360 promises to offer an accessible gateway.
With the evolution of social media and the rise in sharing panoramic content, having a camera that can capture high-quality 360-degree media is an asset. The Gear 360, with its dual lenses, is designed to do exactly that, stitching together images and videos to produce seamless spherical footage. This camera targets the balance between professional-grade results and user-friendly operation, making it a versatile choice for both casual and more dedicated users.
Key Takeaways
The Samsung Gear 360 is at the cutting edge of consumer 360-degree camera technology.
It offers a balance of high-quality media capture with user-friendly functionality.
This camera is versatile, catering to both casual users and enthusiasts alike.
Overview of Samsung Gear 360
In this section, you'll get acquainted with the Samsung Gear 360, a 360-degree camera that combines high-quality imaging with a user-friendly design. Whether you're looking to capture panoramic shots or immersive video, this camera is designed to be a versatile companion for your creative endeavors.
Design and Build Quality
The Gear 360 boasts a compact and spherical design that makes it highly portable. It's crafted to fit comfortably in your hand, and its water-resistant nature means it can handle splashes, though it's not submersible. Its twin cameras are positioned to stitch together 360-degree content seamlessly, creating an engaging and expansive viewing experience.
Specifications Highlight
Underneath its sleek exterior, the Gear 360 houses impressive specs. It supports 4K video resolution, ensuring your content is ultra-sharp. Paired with a Samsung Galaxy smartphone, like the Galaxy S7 or Galaxy S6, it unlocks additional features and simplifies the overall user experience. The camera's compatibility extends to a range of Samsung devices, including the Note 5 and Samsung Galaxy S7.
Video Resolution: 4K
Image Capture: Dual 15MP sensors
Compatibility: Samsung Galaxy S6, S7, Note 5, and more
Portability: Small, spherical body
Samsung Brand Evolution
Your Gear 360 is a testament to Samsung's evolution in the camera market. Samsung has been refining its camera technology, particularly within the realm of 360-degree cameras, to deliver products that stand out in design and functionality. When you hold your Gear 360, you're holding a piece of a lineage that continually pushes the boundaries of what mobile cameras can do.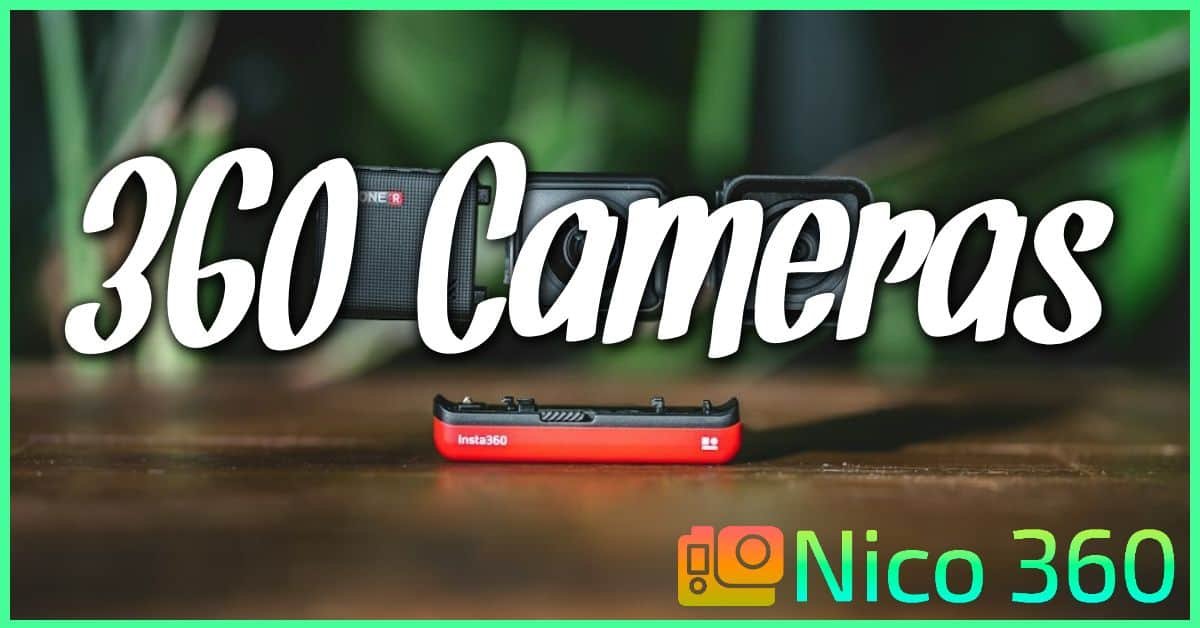 Price Point Analysis
Comparing features-to-cost, the Gear 360 strikes a balance between value and affordability. It's been praised for bringing 360-degree photography and videography to a wider audience without compromising on quality—a strategy Samsung has employed successfully across its product ranges. This makes the camera an attractive option for casual and serious content creators alike.
Affordability: Strong features at a consumer-friendly price point
Value: Best-in-class 360-degree video capture for its price bracket
Key Features and Performance
Explore the impressive capabilities of the Samsung Gear 360 camera as you dive into its dual lenses and high-quality imaging. With solid software support and lasting battery life, you'll capture every angle in stunning clarity.
Camera Lenses and Image Quality
The Samsung Gear 360 features dual fisheye lenses, each with a high resolution that contributes to its ability to capture clear 360-degree content. These lenses are designed to minimize distortion and maximize sharpness, producing images of exceptional quality. The camera's HDR capability enhances the range of exposure settings available, ensuring that both light and dark areas are well captured. Additionally, white balance and exposure adjustments are easy to manage, giving you control over the final image output.
Video Recording Capabilities
Your adventures come to life in 360 degrees with the Samsung Gear 360's video capabilities. This 360 cam records **4K video **, ensuring high-definition experiences all around. The camera utilizes an efficient MP4 (H.265) format that keeps file sizes reasonable without compromising video quality. The result is impressively detailed content that captures not just sights, but the feeling of being there.
Software Integration
To make your 360-degree content ready for the world, Samsung provides an ecosystem of software tools. The Gear 360 manager app is the gateway to editing on the go, while the Gear 360 Action Director software offers robust editing features that polish your videos to perfection. Stitching software seamlessly combines the dual-lens footage into an immersive whole, ensuring a high-quality, spherical view of your adventures.
Battery Efficacy
Longevity won't be a concern with the removable battery of the Samsung Gear 360, which offers commendable battery life to keep you shooting longer. When you do need to recharge, USB-C charging brings your camera back to life swiftly. You'll appreciate not having to pause frequently to manage your camera's power–more time capturing, less time charging.
Ease of Use
PS: YOU MIGHT LIKE THESE ARTICLES TOO



In considering the Samsung Gear 360, you'll appreciate that it's designed with an approachable learning curve and straightforward navigation. Whether you're venturing into 360-degree video for the first time, or are seasoned in virtual reality content, you'll find this camera accommodating to your needs.
Consumer Learning Curve
Getting started with your Samsung Gear 360 won't take up much of your time. If you're new to 360-degree cameras, you'll be relieved to know that resources provided by Samsung make it a smooth experience. Pairing it with a Gear VR headset amplifies the immersive experience of your 360-degree videos and images.
Mounting and Accessories
Mounting the Gear 360 is hassle-free, as it comes with a customary tripod mount at its base, which is compatible with a wide range of tripods and stands. Whether you prefer a traditional tripod for stability or a selfie stick for dynamic shots, the Gear 360 adapts effortlessly. Attention to these details makes it quite easy to use for your adventures or projects.
User Interface and Navigation
The user interface of the Gear 360 camera itself is clean, with clear labels for instant recognition. When it comes to the mobile app, whether for Android or iOS, the Gear 360's app is laid out intuitively. You'll navigate through options with ease, allowing you to focus more on capturing moments and less on figuring out settings. The iOS app and Android app link robustly with the camera, bringing all your content right to your smartphone for immediate enjoyment or editing.
Connectivity Options
When you're looking to share your 360-degree adventures, the Samsung Gear 360's connectivity options cater to your needs with both wired and wireless solutions.
Wireless Functionality
Your Samsung Gear 360 comes equipped with Bluetooth and Wi-Fi capabilities, enabling you to pair it effortlessly with a compatible smartphone or computer. With Bluetooth, you can remotely control your camera and start capturing the world around you without physically touching the device. The Wi-Fi connection is particularly handy for transferring your photos and videos quickly to your device to view or edit them.
Compatibility Across Devices
The Samsung Gear 360 enhances its appeal with broad compatibility across devices. Whether you have an Android or iOS smartphone, you can connect this camera to your phone. Specifically designed to work with select Samsung phones, it offers seamless integration with the Samsung ecosystem, but it extends its connectivity to other smartphones through a Micro USB port. This means you don't have to worry about whether your non-Samsung phone will work with it—chances are, it will.
Remember, for your iOS devices, the compatibility is there, but it's most optimized when you connect the Samsung Gear 360 with a Samsung or Android smartphone.
Media Quality and Editing
When you're diving into the Samsung Gear 360, you'll find that it's not just about capturing moments, but also about the clarity and flexibility in editing that comes with it. Let's look closer at what this means for your photos and videos.
Photo Features
Your Samsung Gear 360 excels in taking 360-degree photos that stand out with their resolution and sharpness. The device captures images in high-quality JPEG format, ensuring that your still photos are not only vibrant but also rich in detail. For those who love to capture every part of the scene, the Gear 360's HDR capability allows you to get clear photos even when the lighting conditions are less than ideal. Moreover, the camera's stitching technology seamlessly blends the images from its two lenses, giving you a holistic view without obvious seams.
Resolution: Up to 30 megapixels combined from dual lenses
Format: Standard JPEG for easy sharing and editing
HDR: Enhances photo quality in difficult lighting
Video Editing and Post-Production
Once you've got your footage, the Samsung Gear 360 comes into its own with the Gear 360 ActionDirector software from CyberLink. This editing suite helps you refine your 360-degree videos with a user-friendly interface, allowing for a range of post-production tweaks. However, it's worth mentioning that some find the editing process can be a bit complex, so prepare to invest some time in getting your videos just right.
Software: Gear 360 ActionDirector for editing
Post-Production: Enhance stitching and apply color corrections for cinematic effects
Compatibility: Best paired with a premium Samsung phone for optimal performance and features
By exploring these features and utilizing the editing software, your creations from the Samsung Gear 360 will not only capture the full scene but will also be polished and ready to impress.
Storage Solutions
When you pick up your Samsung Gear 360 camera to capture those stunning 360-degree videos and photos, you'll need to know about its storage capabilities to ensure you never run out of space at a crucial moment.
Memory Expansion Options
Your Samsung Gear 360 comes equipped with a removable microSD card slot, providing the flexibility to expand your storage space. This feature gives you the convenience to swap out cards as needed, especially if you're out and about, capturing loads of high-resolution footage. The camera is compatible with microSD cards, allowing you to easily upgrade your storage capacity up to 256GB.
Most users find that having a dedicated high-speed microSD card for their Samsung Gear 360 is beneficial. Not only does this allow quick read and write speeds, necessary for maintaining the quality of 4K video capture, but it also means you can continue recording without interruption. Remember to choose a card that's designed for heavy media use, as this will ensure the longevity and reliability of your stored content.
Social Media Integration
The Samsung Gear 360 camera bridges the gap between your breathtaking 360-degree content and your favorite platforms, allowing you to share immersive videos directly to social media. Now, let's look closely at how this experience translates to different platforms and your virtual reality adventures.
Sharing on Platforms
When you capture that perfect 360-degree video with your Samsung Gear 360, sharing on platforms like Facebook and YouTube is straightforward. These sites support 360 video and offer a unique viewing experience to your friends and followers.
Facebook: You can share your 360 videos on your timeline, allowing friends to interact and explore your content by clicking and dragging on their screen or moving their mobile device around.
YouTube: Offers an even broader audience, enabling you to upload your 360 video content and reach viewers worldwide ready to swipe around and immerse themselves in your panoramic scenes.
Both platforms support livestreaming, providing the opportunity to broadcast in real-time. This means as you capture the world in all its angles, your audience can tune in and experience the action as it unfolds from their own devices.
Virtual Reality Experiences
Pairing the Samsung Gear 360 with a VR headset like the Gear VR, powered by your Samsung S7, takes content sharing into another dimension—virtual reality. Here's how:
Viewing with Gear VR: Slip your S7 into the Gear VR headset and immerse yourself in the virtual reality video you've recorded. It's as if you're stepping back into the moment.
VR Sharing: Showcase your immersive 360-degree creations to others who have a Gear VR, allowing them to dive into the experiences you've crafted as though they were standing right there with you.
Your Samsung Gear 360 doesn't just capture moments; it opens up a new realm of social interaction and virtual presence, where your adventures leap from your camera straight into the lives of others, transcending traditional sharing.
Durability and Portability
When considering the Samsung Gear 360 for your photography and videography needs, you'll find its durability and portability a blessing for both everyday use and more extreme environments. Its design is tailored to handle a range of situations, allowing you to capture your world without fuss.
Adventure and Action-Sports Ready
You'll appreciate that the Samsung Gear 360 is water-resistant, making it a reliable partner for your action-packed escapades. Whether you're hitting the waves or carving down a mountainside, its spherical design is resilient enough for the ruggedness of most action sports. Just remember, while it can handle splashes and quick dips, it isn't designed for prolonged submersion.
Travel-Friendly Design
Thanks to its portable design, the Gear 360 won't be a burden on your journeys. Its small size means you can toss it into your backpack or pocket with ease. For added convenience, some components, such as the battery and memory card, are removable, allowing you to carry backups and stay ready to capture every moment of your travels.
Additional Functionalities
When you explore the Samsung Gear 360, you'll discover features that enhance your filming experience beyond standard video capturing. Dive into unique camera modes designed for creativity, and see how the camera adapts to various environments to consistently deliver quality content.
Unique Camera Modes
The Samsung Gear 360 introduces a range of camera modes that allow you to maximize your creativity. You can capture spherical video to envelop viewers in the scene, utilizing dual fisheye lenses for a full 360-degree perspective. For dynamic scenes, there's an HDR mode to enhance the quality of your images by balancing the light and dark areas. You'll also find a looping video feature, perfect for creating content with a continuous feel.
Spherical Video: Capture the world around you in immersive 360-degree footage.
HDR Mode: Achieve balanced lighting in your photos and videos, even in contrasting conditions.
Looping Video: Create videos that loop seamlessly, ideal for action shots or creating GIFs.
Environmental Adaptability
Your Samsung Gear 360 is equipped to handle a variety of environmental conditions, enabling you to capture life as it happens. Adjust white balance to ensure natural colors under different lighting. Use exposure compensation to manually tweak the brightness of your videos to your liking. Additionally, the camera is designed to reduce wind noise, ensuring clear audio even on breezy days.
White Balance: Customize or select presets to get accurate colors based on lighting conditions.
Exposure Compensation: Manually adjust exposure to get the perfect shot in varying lighting scenarios.
Wind Noise Reduction: Keep your audio crisp when recording in windy environments.
Remember, these functionalities are there to help you refine and enhance your photography and videography, allowing you to produce high-quality 360-degree content tailored to your environment and creative vision.
Comparative Analysis
In this section, we're going to look at how the Samsung Gear 360 stands up against other 360-degree cameras and its position in the market. It's important to examine the features and performance to see why it might be the right choice for you.
Gear 360 vs. Competing 360-Degree Cameras
When you compare the Gear 360 with other 360-degree cameras, it's clear that Samsung aims to provide a seamless experience, especially for Samsung smartphone users. The Gear 360 is widely recognized for working well with both Samsung and iOS phones, which is not always the case with competitors.
Other 360-degree cameras might offer different features or price points, but the Gear 360's compatibility and the included Drime5s image processor set it apart by offering solid performance for both video and photo capturing. It's also designed with an accelerometer to improve image stability. These features can be particularly appealing if you're looking for a camera that delivers in various conditions without too many complications.
Samsung's Gear 360 in the Market
Since its introduction, the Samsung Gear 360 has carved out a spot for itself among casual users; those who want to dip their toes into the world of 360-degree photos and videos without investing in professional equipment. The original Gear 360 set a precedent that the 2017 model continues to build upon.
In the market, you'll find that the Samsung Gear 360 has adjusted its pricing to become more accessible, effectively widening its appeal. Its compact design, coupled with resistance to dust and splashes, makes it a travel-friendly choice among a diverse user base. Moreover, Samsung has improved the battery life in the latest iteration, which is always a significant factor in mobile devices like cameras.
Frequently Asked Questions
In this section, you'll find specific answers to some of the most commonly asked questions about the Samsung Gear 360 camera. Whether you're looking to understand its features, compatibility, or creative uses, we've got you covered.
What are the features and specifications of the latest Samsung Gear 360 model?
The latest Samsung Gear 360 model boasts dual 180-degree lenses that enable 360-degree video capture in 4K resolution and 15MP for photographs. It also features live streaming capabilities and is equipped with sensors such as an accelerometer and gyroscope for stability.
Can the Samsung Gear 360 camera be used with any Android device?
This camera is compatible mainly with select Samsung smartphones and a range of iOS devices. Non-Samsung Android device compatibility is limited, so it's important to check the device compatibility list before purchasing.
Is the Samsung Gear 360 camera water-resistant or does it require a waterproof case?
The Samsung Gear 360 (2017 version) is designed with an IP53 water-resistance rating, meaning it's protected against limited dust ingress and spraying water. For underwater capture, a separate waterproof case is advised.
Has Samsung continued the production of the Gear 360 camera series?
As of the last update, Samsung had released the Gear 360 (2017) but hasn't announced new models beyond that, suggesting a pause or cessation in the series production.
How does the Gear 360 Action Director software enhance the camera's usability?
The Gear 360 Action Director software helps in editing and stitching together 360-degree content, adding another layer to your videos and streamlining the editing process specifically for Samsung's 360-degree videos.
What creative uses does the Samsung Gear 360 offer for photography and videography?
The Samsung Gear 360 camera allows for innovative uses such as capturing immersive travel videos, providing unique perspectives for vlogs, and creating interactive real estate tours that help viewers feel like they are really there.