The Ricoh Theta S marks a significant leap in the evolution of 360-degree cameras, offering photography enthusiasts a new perspective on capturing their world. This compact device has been designed to make spherical imaging accessible to a broader audience, enticing those who are eager to explore photography beyond traditional flat frames. With a promise of high-quality stills and video, the Theta S not only caters to the demands of immersive media but also serves as a gateway to virtual reality content creation.
Navigating the world of 360 cameras can be as challenging as it is exciting, but the Theta S aims to simplify this with its user-friendly interface and portable design. Integration with various devices and platforms is streamlined, featuring options for viewing and sharing content that embrace the social aspects of modern photography. Whether you're a seasoned photographer or a curious newcomer, understanding how the Ricoh Theta S fits into your creative arsenal is essential. Its performance, ease of use, and the potential for creativity may just inspire you to see your surroundings in an entirely new angle – literally encompassing all 360 degrees.
Key Takeaways
The Ricoh Theta S is designed to simplify the process of capturing high-quality 360-degree content.
It offers a user-friendly experience coupled with features that facilitate easy sharing and integration with social platforms.
Creativity with the Theta S extends beyond traditional photography, exploring the realms of immersive media and virtual reality.
Design and Build Quality
When you first get your hands on the Ricoh Theta S, its sleek design is likely to catch your eye. Compact in size, it sports a black rubber coating that feels secure and comfortable in your grip, aiding in its handling. The device maintains a simple and elegant overall style, which makes it not only aesthetically pleasing but also portable and easy to use during your photographic adventures.
Looking at the Theta S, you'll notice two prominent lenses positioned on the front and back. These lenses are key to capturing full 360-degree images and videos. With an f/2.0 lens aperture, your shots are going to be bright and allow for decent performance in lower-light conditions.
Here's a quick breakdown of the design:
Materials: Durable black rubber coating
Dimensions: Compact and pocket-sized
Lenses: Two identical lenses for 360-degree capture
Aperture: f/2.0 for both lenses enabling better low-light shots
Controls: Minimal, which simplifies operation
The design of the Theta S prioritizes ease of use. Its minimalist button layout means you can start shooting with a quick press, avoiding the hassle of intricate settings or complicated controls. Even if you're new to 360 cameras, you'll find the Theta S to be intuitive.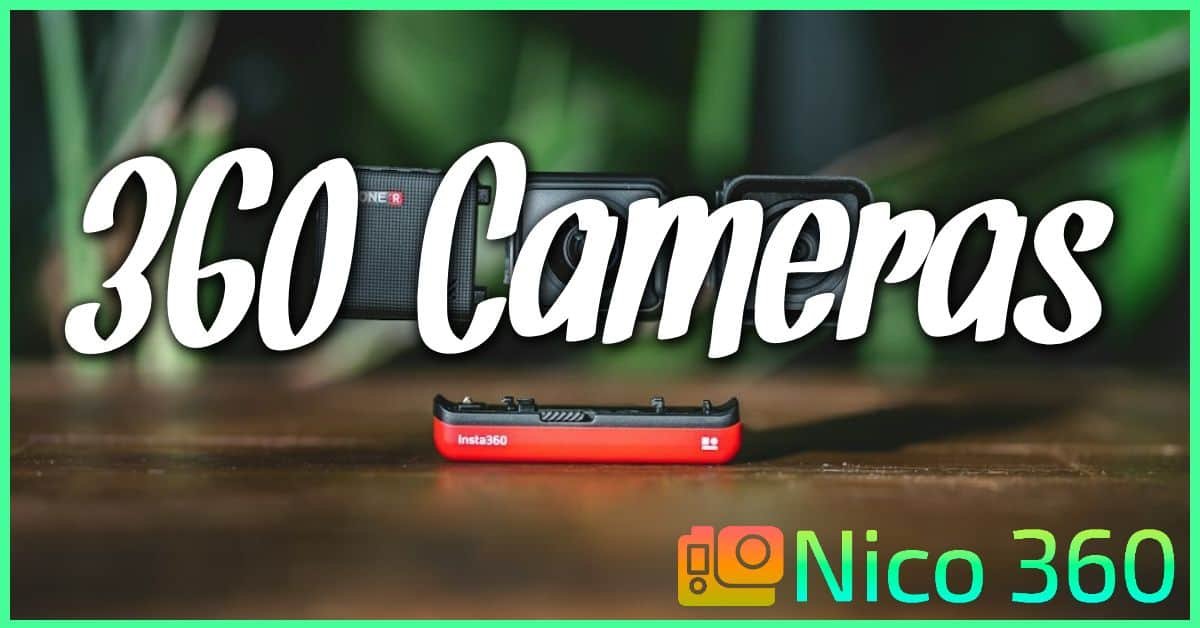 However, it's important to note that the design isn't rugged. So, for those adventurous outdoor shoots, you might want to invest in a case to protect your device from the elements.
In terms of design and build quality, the Theta S seems to strike a balance between simplicity and functionality, designed to cater to your 360-degree photography needs without unnecessary complications.
Camera Specifications
When you're exploring the Ricoh Theta S, it's essential to understand its capabilities to capture the world in 360 degrees. The camera features dual 12-megapixel sensors which work in tandem to deliver a detailed panoramic experience. The image quality you'll get is quite immersive, owing to the full, spherical coverage of the surroundings.
Your Theta S goes beyond stills, as it also offers Full HD video recording, enabling you to create engaging 360-degree content. Let's break down the core specifications:
Resolution: The sensor effectively outputs at 1920 x 1080, ensuring your videos are in Full HD.
Sensors: Harness the power of two 12MP CMOS sensors for high-quality imagery.
Image Quality: Enjoy clear 360-degree photographs with a fine balance of color and clarity.
Here's a quick glance at the camera's key specs:
| Feature | Specification |
| --- | --- |
| Sensors | Dual 12MP CMOS |
| Video | 1080p Full HD |
| Live Streaming | 1080p |
| ISO | 100-1600 (photo), 100-1600 (video) |
In addition to the specs, your Theta S pairs with a smartphone app that brings additional functionality, letting you control the camera remotely and share your images to a cloud service. Keep in mind that while the design is sleek and compact, it's not rugged, so you'll want to handle your camera with care on your adventures.
Ease of Use
PS: YOU MIGHT LIKE THESE ARTICLES TOO



When you pick up the Ricoh Theta S, you'll find it strikingly straightforward to operate. Designed for ease, this 360-degree camera is as simple as point-and-click. Let's break down what makes the Theta S user-friendly:
One-Button Control: The Theta S features a single capture button, which means you can snap 360-degree photos or start a video without fussing with settings.

Intuitive Design: Ergonomically crafted, this camera feels right in your palm, making it ideal for hand-held shots.
For interfacing with your devices, Ricoh offers a suite of apps:
Theta App: This is your primary gateway for controlling the camera with your smartphone. Whether you're on iOS or Android, you have the power to change settings and transfer images right at your fingertips.

Theta+ App: When it's time to edit, the Theta+ app offers a variety of tools for both your smartphone and tablet. This app, available for iOS and Android as well, lets you easily spruce up your 360-degree content before sharing it with the world.
Here's a quick glance at the app compatibility:
| App | iOS Available | Android Available | Functionality |
| --- | --- | --- | --- |
| Theta App | ✔️ | ✔️ | Camera Control & Transfer |
| Theta+ App | ✔️ | ✔️ | Editing & Sharing |
Your experience with the Ricoh Theta S is designed to be as smooth as possible, from capturing footage to sharing your spherical creations. It encapsulates simplicity, allowing you to focus on being creative rather than getting tangled up in technicalities.
Connectivity Features
Wi-Fi Connectivity: Your Ricoh Theta S camera easily connects to Wi-Fi, enabling a swift transfer of images and videos to your favorite devices. Whether you're looking to upload your 360-degree content to a smartphone or tablet, this camera has you covered.
USB Connection: Alongside wireless connectivity, there's a USB option. This is perfect for when you're near your computer and want to ensure a stable connection for file transfers or battery charging.
Live Streaming: For those of you eager to share experiences in real-time, the Ricoh Theta S supports live streaming. This means you can broadcast directly to a keen audience on platforms like Facebook, YouTube, and more.

Social Media Compatibility: It's easy to share your spherical videos and images on social networks. The Theta S seamlessly works with Facebook, YouTube, Twitter, and Tumblr, allowing for quick uploads, so you can share your world with friends and followers instantly.
Remember to download the Ricoh Theta S app for your device which acts as a remote control to manage your camera's settings and functionalities. You'll enjoy the ease with which you can connect to various platforms and share your 360-degree creations.
Performance and Image Quality
When you get your hands on the Ricoh Theta S, you're stepping into the world of 360-degree photography with a device that balances usability with photo quality. This camera does more than just take pictures; it envelops you in the full scene, capturing everything around it with a simple click.
Performance-wise, the Theta S stands out for its easy-to-use interface. It's designed to be user-friendly, so you can start capturing 360-degree content right away. The camera stitches the photos seamlessly, giving you a spherical image without the need to fiddle with complex editing software.
The image quality produced by the Ricoh Theta S is what you'd expect from a compact 360-degree camera. With two 12 megapixel sensors working together, your photos turn out with ample detail and reasonable clarity. Although it might not match the performance of a high-end DSLR, for a camera in its class, the picture quality is commendable.
When it comes to video, the Theta S steps up with Full HD capabilities. Your videos will not only be immersive but also smooth with decent exposure control. Speaking of exposure, the camera manages to find a balance, although in high contrast scenes you might notice some blowouts in the highlights.
You won't find manual ISO adjustments here, as the Theta S is designed to keep things simple. However, the camera does include an exposure compensation feature, which allows you to tweak the exposure to suit your shooting conditions, helping to ensure your images look just the way you want them to.
Whether you're looking to capture a bustling cityscape or the quiet ambiance of a natural setting, the Ricoh Theta S is equipped to provide an enjoyable and quality capturing experience.
Shooting Modes and Creative Potential
Exploring the Ricoh Theta S, you'll discover a variety of shooting modes designed to unleash your creative potential, from capturing immersive 360-degree photos and videos to experimenting with manual settings for the perfect shot.
360-Degree Photos and Videos
The Ricoh Theta S shines when it comes to creating spherical images that encompass every angle around you. This camera allows you to capture high-quality 360-degree photos and videos with the simplicity of a single click. Whether you're interested in videography or virtual reality, the spherical camera captures a panoramic image that's ready for various applications.
Live View and Streaming
Keeping up with the latest trends, the Theta S supports live view and live streaming capabilities. You can see exactly what you're capturing as it happens, directly on your connected smartphone. Planning to go live? Live-streaming with the Theta S is straightforward, bringing your audience right into the moment with you.
Manual Mode and Settings
For more control over your captures, dive into the manual mode. Here you can adjust shutter speed, ISO, and white balance presets to manage exposure and get shots that look exactly the way you prefer. This level of customization ensures that both novice and experienced photographers can find the settings that suit their needs.
Specialty Features
The Theta S is not just about standard shots; it's equipped with specialty features that enhance its utility. You can use the Theta+ app for interval shooting, which is great for creating time lapse videos showing changes over time. It's an engaging way to document events from a 360-degree perspective, adding a dynamic element to your virtual reality content.
Remember, as you explore these features, each mode can open up new possibilities for your photography and videography projects, making the Theta S a versatile tool for your creative arsenal.
Storage Capacity
When you're capturing all those expansive 360-degree shots and memories with your Ricoh Theta S, it's essential to understand what you've got in terms of storage. The Theta S is equipped with 8GB of internal memory, which is something to consider since there isn't a slot for a memory card.
Internal Memory: 8GB
Memory Card Slot: None
Given the 8GB internal storage, how much can you actually store? Well, it allows you to hold a substantial number of photos and videos, but the exact number depends on the resolution and length of your videos.
Ricoh Theta S storage specifics:
Photos: Capable of storing approximately 1,600 images at the highest resolution.
Videos: Good for around 65 minutes of 1080p video.
Bear in mind, if the internal memory fills up, you'll need to offload your files onto another device, since you can't expand the storage with a memory card. It's a good habit to regularly transfer your files and keep the camera's memory clear for your next round of shooting. Ensure you have access to a computer or cloud storage for when the memory gets full. This method will help you manage the 8GB storage capacity efficiently, letting you continue to capture moments without pause.
Battery and Power Management
When you're using your Ricoh Theta S 360-degree camera, managing battery life is crucial to ensure you don't miss capturing any important moments. The Theta S is equipped with an internal, non-removable battery, which means you'll need to charge it using the included USB cable.
Charging Time: The battery typically takes about 260 minutes to reach a full charge, so plan accordingly before your shoots.
Battery Life: Once fully charged, you can expect to capture approximately 260 photos. This is a noticeable improvement from its predecessor, the Theta m15, which capped out closer to 200 images.
Here's a quick rundown of how to manage your power:
Pre-Charge: Always charge your camera to full capacity before heading out.
Active Use: During use, keep an eye on the power indicator to avoid surprises.
USB Charging: Use the micro USB port to charge your camera; it's also handy for data transfer.
Remember, battery life will vary based on how you use your Theta S. Shooting video or using Wi-Fi may decrease battery longevity. It's always a good idea to carry a portable power bank or have access to a power source if you plan to use your camera extensively throughout the day. If you're in the middle of a shoot and notice a low battery, a quick power boost via USB can save the day.
For more details on the battery performance and charging tips, you might want to check out this review from ePHOTOzine.
Software and Mobile App Integration
When you dive into the world of 360-degree photography with the Ricoh Theta S, your experience is enhanced by the suite of software and apps designed for it. Here's what you can look forward to:
The primary Theta app is your gateway to operating the camera directly from your smartphone. With a simple and intuitive interface, this app allows you to take control of your camera's functions remotely. Whether you're adjusting settings, capturing images, or starting a video recording, your smartphone becomes a powerful tool in your photography kit.
Theta+ app adds a layer of creativity to your images. After capturing the perfect shot, you can:
Edit photos and videos
Apply filters
Convert 360-degree images into standard flat images
Crop and adjust the view to focus on what interests you the most
Accessing theta360.com is essential for sharing your amazing captures with the world. Here, you can:
Upload your content directly
Explore other users' work for inspiration
Join a community passionate about 360-degree media
Don't forget about the compatibility of the Theta S with previous models' apps, like those for the Theta m15. Although not the latest, these apps still offer a range of functionalities that could be useful.
Lastly, ensure your camera's firmware is up-to-date using these apps to unlock the best performance and latest features. Your Theta camera is more than a device; it's a ticket to explore new dimensions of photography, all with the help of intuitive mobile apps.
Compatibility with Accessories
When you're looking to enhance your Ricoh Theta S experience, you'll find a number of accessories that are compatible with your 360 camera. Here's how you can expand its functionality:
Tripod Mount: Your Theta S comes with a standard 1/4″-20 tripod thread, which is a universal mount. This means you can attach it to virtually any tripod or stand you might already have, providing the stability you need for clear, sharp photos and videos.

Soft Case: Protect your camera with a dedicately designed soft case. This is especially useful if you like to take your Theta S on adventures, as it helps shield the device from bumps and scratches.

Point-and-Shoot Ease: With the Ricoh Theta S, accessories aren't always necessary to enjoy its functionality. It is crafted to be straightforward, embodying the point-and-shoot philosophy. Just grab it, power on, and immediately start capturing your world in 360 degrees.
Here's a quick breakdown of accessory compatibility:
| Accessory Type | Compatible with Ricoh Theta S | Notable Benefit |
| --- | --- | --- |
| Tripods | Yes | Stability for shooting |
| Cases | Yes | Protection during transport |
| Point-and-Shoot | Implicitly compatible | Ease of use without extras |
An anecdote from users: your Theta S feels just right in the hand, not too big or small, which means even carrying it without a soft case for quick shots is often second nature to many.
For added peace of mind, consider accessories like lens caps and silicon covers by looking at accessories for Theta X and other 360 cameras that can also fit your Theta S to keep it in prime condition for years to come.
Community and Social Sharing
When you capture life in 360 degrees with the Ricoh Theta S, sharing it with the world becomes a breeze. Facebook and YouTube support 360-degree content, allowing you to upload your panoramic images and videos directly. This helps bring viewers into the moment, offering them an immersive experience as if they were right there with you.
Here's a quick guide on where to share your 360-degree masterpieces:
Facebook: Simply post your photo as you would with any other image, and Facebook automatically recognizes the 360 format.

YouTube: For video, YouTube is your go-to. After uploading your work, YouTube takes care of the rest, making sure your video is ready for virtual reality (VR) viewing.

Twitter and Tumblr also support 360-degree content, expanding your reach to different social media platforms.
For more niche communities, the theta360.com platform is a dedicated space for Theta users. Here, not only can you share your content, but also connect with fellow 360 photographers and enthusiasts.
Sharing on Google Street View can also be done with ease. The Theta S integrates well, enabling you to contribute to the global map with your own slices of the world.
Remember, by contributing to these platforms, you're not just sharing a photo or video; you're offering a window into your world. Virtual reality and immersive content have opened up new horizons for content creators, and with tools like 360 cameras, anyone can be a part of this exciting community.
Frequently Asked Questions
Before you decide on the Theta S as your 360 camera of choice, you probably have some questions about its features, performance, and value. Here are answers to some common queries to help you understand what the Ricoh Theta S has to offer.
What is the picture quality of the Ricoh Theta S like compared to other 360 cameras?
The Ricoh Theta S provides a good image quality with its dual 12-megapixel sensors, offering clear and full 360-degree images. However, some newer models may offer higher resolution or better stitching.
How does the Ricoh Theta S price compare to its competitors?
When it comes to pricing, the Ricoh Theta S is often considered quite competitive, providing a good balance between cost and features in comparison to other 360-degree cameras on the market.
What are the main advantages and disadvantages of the Ricoh Theta S?
Advantages of the Ricoh Theta S include its ease of use, compact design, and overall good image and video quality. Disadvantages might be the limited resolution for 360-degree videos and the absence of a removable battery.
Can the Ricoh Theta S be easily connected to a smartphone?
Yes, the Ricoh Theta S can be connected to your smartphone or tablet via Wi-Fi, allowing for remote operation and easy sharing of images and videos.
How does the Ricoh Theta S perform in low light conditions?
The Ricoh Theta S generally performs well in low light conditions for a 360-degree camera, due to its large sensor and fast lenses, but it may not match the performance of traditional cameras or those with larger sensors.
What are the differences between the Ricoh Theta S and Theta V models?
The Theta V succeeds the S model with improved features, such as higher quality video resolution, better image processing, and more advanced connectivity options like Bluetooth, making the Theta V a newer generation with enhancements over the Theta S.