The VSN Mobil V.360 camera, being one of the first 360-degree cameras to hit the market, offers a unique perspective for enthusiasts eager to capture their world in a more immersive way. Unlike traditional cameras, the V.360 captures everything around you in one shot, allowing for interactive video that breaks the confines of standard framing. Given its novel approach to recording, it adapts well to various scenarios, whether you're looking to document outdoor adventures or create dynamic videos for social media.
This camera, with its unusual design that resembles a modern LED camping lantern, stands out not just for its appearance but also for its ease of use. Its compatibility with standard tripods and GoPro mounts enhances its versatility, despite the absence of controls on the camera body itself. However, while capturing 360-degree footage is its primary selling point, users should also weigh the aspects like image and video quality, which can impact the overall viewing experience.
Key Takeaways
The VSN Mobil V.360 camera brings immersive 360-degree video capture to the table.
It provides ease of use and compatibility with common mounting hardware.
Video and image quality are considerations to balance against the camera's unique value proposition.
Design and Build Quality
When you're considering a new action camera, the VSN Mobil V.360 camera's design and build quality are essential features that dictate its usability and durability in varied environments.
Physical Attributes
The VSN V.360 camera features an unusual but distinctive design, setting it apart from the traditional action cameras you might be used to. It's notably bulky with dimensions that give it a more significant footprint than your average action camera. This design includes a silicone sleeve for extra grip and protection, making it easier to handle during your adventures.
Dimensions: Uniquely larger compared to peers
Weight: Heavier, reinforcing its solid build
Construction: Includes a silicone sleeve for additional grip
Mounting: Standard tripod thread for versatility in positioning
Durability Features
Durability is a hallmark of VSN Mobil's design philosophy. The V.360 is waterproof, dustproof, and shockproof to some extent. To secure its waterproof capabilities, there is a specifically designed waterproof battery door that, when sealed properly, allows you to take the camera underwater without worrying about leakage.
Waterproof: Dive with confidence with the waterproof design
Dustproof: Engineered to resist fine particles
Shockproof: Can withstand minor shocks and drops
Embracing the VSN V.360 camera means you'll be ready to capture your moments in almost any condition without fuss over the camera's safety. With its sturdy build and protection features, it's designed to accompany you on the wildest of rides.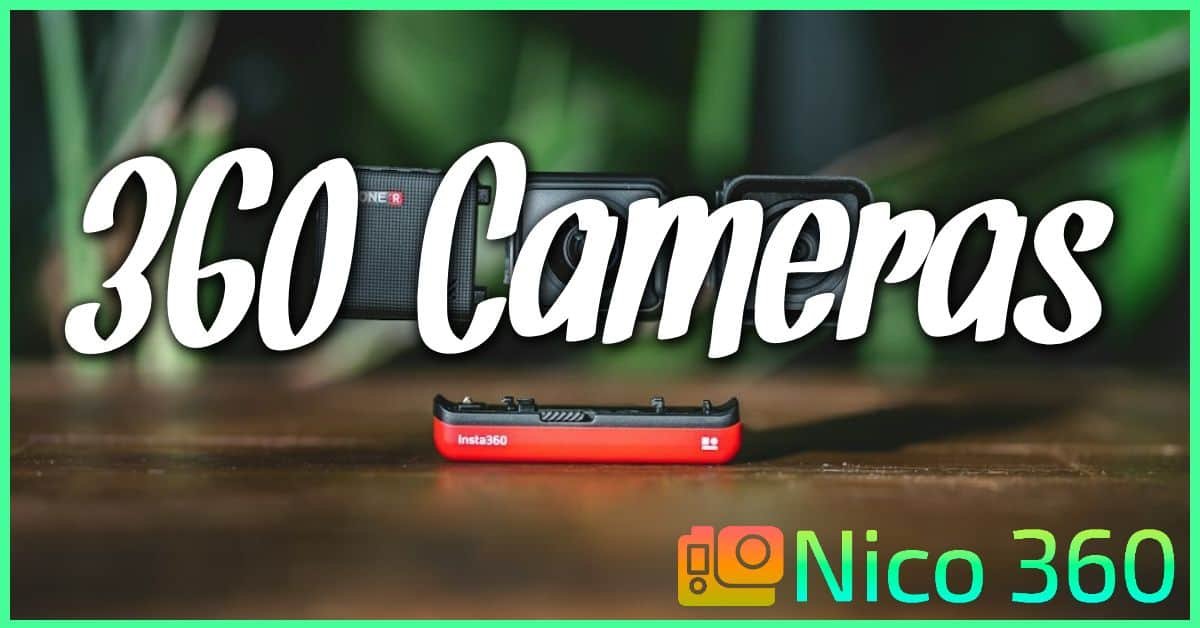 Specifications and Performance
In this section, you'll learn about the VSN Mobil V.360's technical capabilities and how well it performs in the real world, including its battery life and noteworthy features.
Key Technical Specs
Camera: VSN Mobil V.360
Processor: Qualcomm Snapdragon 800 quad-core processor
Video Frame Rate: Up to 30 fps
Resolution: Full HD
Control: Can be operated with a remote
Features: The camera supports interactive 360-degree video recording.
Durability: Designed to withstand harsh conditions, even sub-zero temperatures.
Battery Life
Type: Lithium-ion battery
Capacity: 2,610mAh
With a 2,610mAh battery, your VSN Mobil V.360 is built to last through your adventures. It's equipped with a sizeable lithium-ion battery to ensure you capture as much footage as possible before needing a recharge.
Camera Features
When you're considering the VSN 360 camera, the features that may stand out most are its capability to capture a full 360-degree view, high-resolution output, and the range of connectivity options it offers.
Video and Photo Capabilities
Your VSN 360 camera excels in delivering 360-degree video and photo content, giving you an immersive viewing experience. It captures this panoramic footage with a significant field of view that ensures you don't miss any details. While the video quality is slightly soft as mentioned in this review, the camera records in HD resolution, which is quite good for first-generation 360-degree cameras. The performance of the camera generally depends on the conditions you're shooting in, with better lighting conditions providing improved results.
Connectivity Options
Your options for connectivity are diverse with the VSN 360 camera. It's equipped with Bluetooth 4.0 for quick connections to other devices, while Wi-Fi capabilities allow for remote access and control of your camera. Additionally, the camera has a Micro USB 3.0 port for data transfer, and a micro HDMI port for connecting it directly to a display, making your sharing process seamless and straightforward.
Sensors and GPS
PS: YOU MIGHT LIKE THESE ARTICLES TOO



The VSN 360 camera is not just about capturing images and video; it's also about tracking and documenting your journey. It includes a range of sensors such as a barometer and accelerometer which can provide valuable information about your environment and movement. Plus, inbuilt GPS functionality enables you to geotag your photos and videos, embedding your location directly into the media. This is especially useful if you're documenting your travels and want to keep track of where each shot was taken.
Ease of Use
When you first get your hands on the VSN Mobil V.360 camera, you're likely to notice the emphasis on a user-friendly experience. Right from the start, you'll find the camera's interface intuitive, and the supporting apps are designed to help you get the most out of your 360-degree videos and photos with minimal hassle.
User Interface
The V.360 camera boasts an interface that's straightforward, with controls on the camera that are clear and simple to navigate. You'll find it's easy to use; just a few buttons are all you need to begin capturing everything around you in full 360 degrees. On the camera itself, the buttons for starting and stopping recording are easily accessible, providing tactile feedback that ensures you never miss a moment.
Mobile and Desktop Apps
VSN Mobil provides you with both mobile app and desktop software solutions to manage your content. The V.360 app, available for both iOS and Android devices, acts as your remote control. It connects to the camera via Wi-Fi, allowing you to adjust settings and control the camera from a distance. This app makes it a breeze to review and share your immersive videos right from your phone or tablet.
For a more robust editing experience, the desktop software for Mac and PC comes into play. VSN Mobil has ensured that transferring your videos from camera to computer is a smooth process, simplifying the editing and sharing of your panoramic shots.
The combination of these elements works to ensure that the V.360 camera doesn't leave you grappling with a complicated setup. Instead, you'll spend more time capturing and enjoying your 360-degree adventures.
Mounting and Accessories
The VSN 360 camera offers flexible mounting options and includes essential accessories to get you started right out of the box.
Mount Compatibility
Your VSN 360 camera is compatible with a variety of mounting options. GoPro mounts work seamlessly with the device, which means you can secure your camera to anything that a GoPro can attach to. This is possible because the camera includes a GoPro mount adapter, which adds to its versatility. Additionally, you can use the provided adhesive dash mount for stable filming from vehicles or any flat surface.
Included Accessories
In the box, you'll find the V.360 camera itself along with some handy accessories to enhance your experience. Most notably, the package comes with the versatile GoPro mount adapter, giving you the flexibility to use existing GoPro accessories. An adhesive dash mount is also included, perfect for those looking to capture driving footage or for attaching your camera to other flat surfaces. This setup allows you to start recording 360-degree videos in a multitude of environments without the need for immediate additional investments.
Image and Video Quality
When you're capturing life's moments, you want a camera that delivers quality in every frame. Let's explore how the VSN Mobil V.360° Camera measures up in video and photo quality.
Resolution and Frame Rate
The VSN Mobil V.360° is equipped with an 8-megapixel sensor that enables you to capture high-definition 360-degree videos and photos. You can record videos at a resolution that offers a wide and immersive viewing experience. The camera supports video capture at 30 frames per second, ensuring that motion is conveyed smoothly, which is critical for maintaining the realism in 360-degree footage.
Camera Performance
In terms of video quality, the VSN Mobil V.360° camera records interactive video in a seamless, uninterrupted fashion. This is ideal for creating virtual tours or capturing dynamic action scenes. For photo quality, it has the capability to shoot wide panoramas, offering a complete 360-degree perspective in a single shot, which is great for landscapes or group photos. The camera's performance is user-friendly, appealing to both professionals and hobbyists looking for a fun and easy way to capture expansive scenes.
Software and Apps
To get the most out of your VSN Mobil V.360 camera, you'll need to use its dedicated software applications. These apps enable you to control the camera remotely, manage your files, and fine-tune your captured content for sharing or viewing on various platforms.
Mobile Application
The V.360 app is available for both iOS and Android devices. Once you have the mobile app installed on your phone or tablet, you can:
Control your camera with your device as a remote.
View live video feed from the camera.
Adjust settings and start or stop time-lapse recording.
Preview your photos and videos with the option for playback.
Easily share to platforms like YouTube.
Experience your video in virtual reality using headsets like the Samsung Gear VR.
To enhance video quality, make sure your app is up to date with the latest version.
Desktop Software
While the V.360 app is great for on-the-go management, the desktop software for your VSN Mobil V.360 camera takes you a step further when it comes to editing and refining your content. Here's what you can do:
Download and organize your photos and videos from the camera to your computer.
Stitch together 360-degree footage for a seamless viewing experience.
Apply more complex editing tools for professional-looking results.
Remember, to ensure compatibility and optimal performance, always keep your desktop software updated.
Compatibility and Connectivity
When you're exploring 360-degree cameras like the VSN Mobil V.360, understanding how well it connects and interacts with your devices is crucial. This camera offers versatile connectivity, which may enhance your user experience significantly.
Device Support
Your VSN Mobil V.360 camera is designed to be compatible with a range of devices. Specifically, it supports both iOS and Android devices, which means you can use it with your iPhone, iPad, or various Android smartphones, including popular models from Samsung. Its compatibility extends to being usable with standard tripods and GoPro mounts, allowing for a flexible setup whether you're capturing casual family gatherings or embarking on action-packed adventures.
iOS: iPhone, iPad
Android: Samsung, and other Android smartphones
Mounts: Standard tripods, GoPro mounts
Network and Bluetooth Features
In terms of connectivity, the VSN Mobil V.360 camera is equipped with both Wi-Fi and Bluetooth 4.0 technologies. This enables you to pair the camera with your device seamlessly for easy sharing and live video streaming. You'll find that transferring your 360-degree images and videos to your smartphone or tablet is a breeze, allowing you to quickly share your immersive content on social media or with friends.
Wi-Fi: For easy sharing and live streaming
Bluetooth 4.0: Seamless pairing with devices
Whether you're looking to create virtual reality content or just share panoramic photos and videos instantly, the VSN Mobil V.360's connectivity features facilitate a smooth and user-friendly experience.
Usage Scenarios
The VSN Mobil V.360 camera expands your ability to capture life's moments in full 360 degrees, whether for personal memories or professional purposes. It caters to a variety of settings, making it as versatile as it is innovative.
Everyday Use
Your daily adventures can be relived in a more immersive way with the VSN Mobil V.360. This 360-degree action camera takes the idea of capturing panoramic views to a new level, perfect for:
Vacationing: Capture the entirety of your surroundings with a single shot, from the sandy beach fronts to the bustling cityscapes.
Events: Record events like concerts or family gatherings in 360 degrees, so you can revisit the full experience at any time.
Time-lapse: Create stunning time-lapse videos with a comprehensive view of the environment, capturing the transition from day to night effortlessly.
Professional Use
If your work demands a more capacious view, the VSN Mobil V.360 is adept as a professional tool. This camera finds its strengths in scenarios such as:
Surveillance: Utilize the V.360 as an effective security camera, providing comprehensive coverage of the monitored area without blind spots.
Virtual Tours: Enhance your virtual tours with seamless 360-degree footage, allowing users to explore spaces as if they were there, ideal for real estate or educational content.
Action Sports: Mount the camera on your helmet or equipment to record action-packed footage, which is perfect for sharing on YouTube and with VR enthusiasts.
Virtual Reality Content: Create content that's ready for virtual reality headsets, offering an immersive experience to viewers and setting the stage for cutting-edge presentations.
Capture your world without limitations, whether it's for personal documentation or pushing the boundaries of professional content creation.
Pricing and Value for Money
When considering the VSN Mobil V.360 camera, you'll find that the price typically positions it as a mid-range option in the 360-degree camera market. Compared to leading brands like GoPro or Samsung, the VSN Mobil V.360 offers a distinctive interactive video recording experience without reaching the higher price points of some premium models.
Here's a quick breakdown of what you'll get for your money:
Price Point: Around $400-$450
Key Features:

Unstitched 360-degree photo and video capture
Compatibility with standard tripods and GoPro mounts
Bluetooth and Wi-Fi connectivity
While the price might seem a bit pricey for a camera if you're on a tight budget, it's important to evaluate the unique 360-degree capabilities it provides. It does lack some of the crispness found in modern GoPro footage, but if immersive video is your goal, the VSN Mobil V.360 represents a significant step in that direction without breaking the bank.
Your budget and desired features will greatly influence whether the VSN Mobil V.360 camera provides good value for your money. If interactive video is high on your priority list and you can live without the ultra-high-definition of pricier competitors, this camera is worth considering.
Conclusion
In assessing the VSN Mobil V.360, it's evident that it stands out for its unique ability to capture 360-degree photos and videos with ease, although it's not without its drawbacks.
Final Thoughts
Your experience with the VSN Mobil V.360 is likely to be a mix of excitement and consideration. The camera introduces you to the captivating world of 360-degree content creation with commendable ease of use. Its design is compact and geared towards an adventurous lifestyle, ensuring you can capture moments in a complete wraparound view. However, it is essential to note that this is a first-generation device, and you may encounter some limitations in video quality compared to non-360 action cameras which offer finer detail.
Pros and Cons
Pros:

360-Degree Capture: Offers a full panoramic experience.
Ease of Use: Simplifies the process of capturing and sharing immersive content.
Design: Portable and suitable for action-packed activities.

Cons:

Video Quality: Doesn't match the sharpness of more contemporary cameras.
First-Generation Issues: May include certain quirks and flaws not present in later models.
When weighing its value, consider how the VSN Mobil V.360 fits into your lifestyle. Its features and performance serve as a springboard into 360-degree videography, but keep your expectations in check regarding the image quality.
Frequently Asked Questions
In exploring the VSN Mobil V.360 camera, you may have specific questions about its functionality, compatibility, and how it stacks up to others in its class. The FAQs below target common inquiries to help you understand the capabilities and features of this unique camera.
How does the V.360 camera's picture quality compare to other 360 cameras?
The V.360 camera captures interactive video and seamless 360-degree photos, but it may produce slightly softer video quality when compared to the crispness seen in current models like the GoPro.
What unique features does the VSN Mobil 360 camera offer?
This camera distinguishes itself with its single, compact design that's easy to operate, offering seamless 360-degree recording without the need for multi-lens setups.
Is the V380 camera app compatible with other 360 cameras?
The V380 camera app is specifically designed to complement the V380 camera's features and may not offer the same level of compatibility or functionality with other 360-degree cameras.
What are the pros and cons of using a 360-degree camera like the V380 Pro?
Benefits of the V380 Pro include immersive 360-degree video capture and ease of use, while drawbacks might encompass challenges like lower video resolution compared to newer models and potential limitations in editing software options.
Can you install a Nissan 360 camera on different car models?
Installing a Nissan 360 camera on different car models would require compatibility of mounting and software integration, which is typically tailored to specific vehicle designs and may not be readily adaptable to other models.
How user-friendly is the V.360 camera app for beginners?
The V.360 camera app is praised for its simplicity and ease of use, making it quite accessible for beginners who want to start capturing 360-degree photos and videos without a steep learning curve.