360-degree cameras have revolutionized the way we capture and share our world, allowing for immersive experiences that standard cameras simply cannot match. The Essential 360 Camera, a nifty gadget designed to work seamlessly with the Essential Phone, ups the ante with its easy-to-use magnetic attachment system. Its ability to record 4K spherical video directly to your phone makes it a standout option for capturing panoramic content on the go.
The attractively small form factor of the Essential 360 Camera doesn't compromise its performance. With real-time processing and an orientation that favors self-captured shots, it introduces an innovative approach to 360-degree photography without the need for cumbersome equipment. Despite its emphasis on simplicity and portability, users must consider factors like compatibility, battery life implications for the connected device, and the overall quality of the captured media when choosing this camera over other market contenders.
Key Takeaways
The Essential 360 Camera offers a compact design with high-resolution video capabilities.
Ease of use and portability are key features, but they come with trade-offs in battery life and device compatibility.
For the Essential Phone users, this camera provides a straightforward solution for 360-degree media capture.
Getting to Know the Essential 360 Camera
https://www.youtube.com/watch?v=ffAZAlG0MN8&embed=true
Your journey into capturing full spherical photos begins with the Essential 360 Camera. This compact device works in unison with the Essential Phone, created by Andy Rubin, the mind behind the Android operating system.
Design: The camera is remarkably small, sporting a spherical form factor. Its build allows for easy attachment to the back of your Essential Phone using magnetic connectors. Sleek and minimalistic, it doesn't disrupt the phone's aesthetic.
Compatibility: It's designed specifically for the Essential Phone, which means setup is a breeze—just snap it on!
Performance: Expect video quality that competes well in the market, capturing moments in full 360-degrees. It's handy for when you want to relive experiences in an immersive way.
Specifications
| Feature | Detail |
| --- | --- |
| Resolution | Spherical video |
| Compatibility | Essential PH-1 phone |
| Connectivity | Magnetic snap-on |
| Accessibility | User-friendly experience |
| Creator | Andy Rubin's Essential Products |
Each use of your Essential 360 reinforces the symbiotic relationship it shares with the Essential Phone—designed to be intuitive and enhance your multimedia experience. Whether you're looking to document your adventures or just want to share 360-degree content with friends and family, the Essential 360 Camera offers a gateway into an expanded view of your world.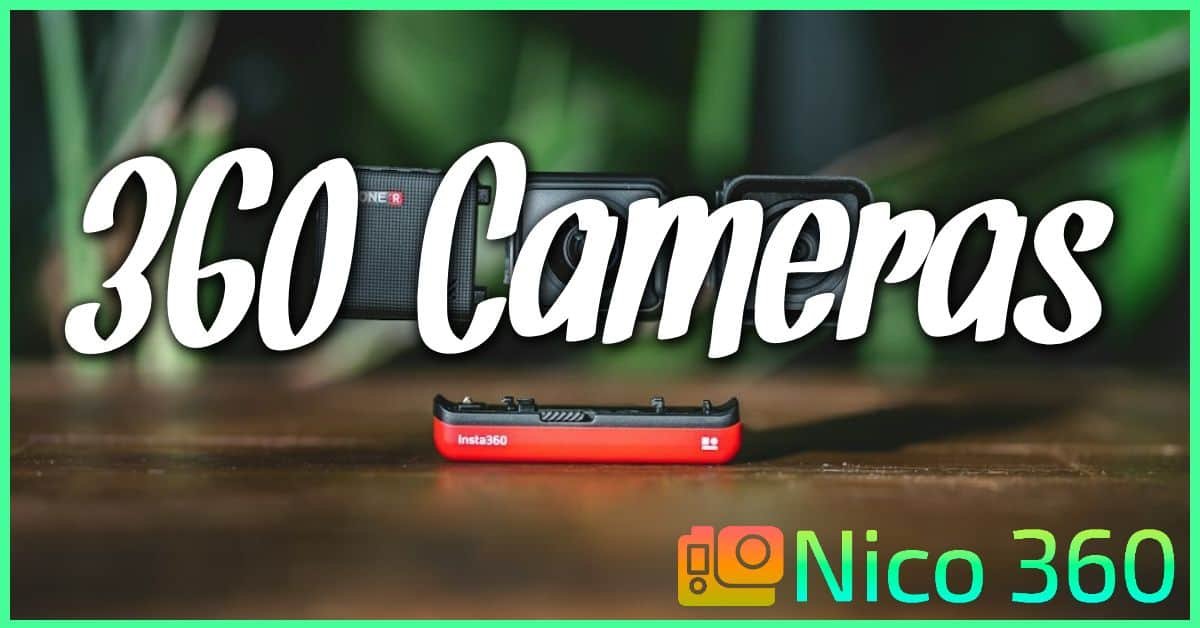 Design and Build Quality
https://www.youtube.com/watch?v=zFcKSdnpA2w&embed=true
The Essential 360 Camera is a testament to modern design, giving you a potent combination of sleek looks and robust performance in a tiny package. Its design and build quality are geared towards ease and convenience of use.
Compact and Portable Design
You'll appreciate the compact design of the Essential 360 Camera—it's small enough to fit in your pocket, making it your perfect on-the-go companion. Encased in a discreet and minimalist shell, the camera's lightweight nature doesn't hinder its ability to capture high-quality content.
Magnetic Attachment System
What sets the Essential 360 Camera apart is its magnetic attachment system. The magnets are strong and ensure a secure connection to your phone, allowing you to snap it on seamlessly whenever you wish to record your surroundings. This feature is not just about convenience; it also adds a level of confidence in the device's stability during use.
Camera Specifications and Performance
https://www.youtube.com/watch?v=7PYH-ZAZEas&embed=true
PS: YOU MIGHT LIKE THESE ARTICLES TOO



Exploring the Essential 360 Camera involves looking closely at its resolution, image sensor, lenses, and even live streaming capabilities. These technical aspects determine how well it captures and processes images and videos.
Resolution and Image Sensor
The Essential 360 Camera captures moments with a 4K resolution, ensuring that your photos and videos are detailed and immersive. Packed inside this compact device is a powerful image sensor that supports spherical video recording at 30fps. This spec means you can expect smooth and high-quality captures of your surroundings.
Dual Lenses and Video Quality
This device is equipped with dual fisheye lenses, which collaborate to stitch together a 360-degree view. The video quality benefits from these lenses, as they enable you to record consistently clear content. With this setup, your videos come out sharp, whether you're capturing vast landscapes or bustling city scenes.
Live Streaming Capabilities
When it comes to sharing your experiences in real-time, the Essential 360 Camera has got you covered with its live stream functionality. It allows you to broadcast directly from your phone, meaning you can share your adventures as they happen without sacrificing video quality.
Software and User Interface
https://www.youtube.com/watch?v=sZwM87-nsYA&embed=true
Navigating the software of your Essential 360 Camera, you'll find a balance of simplicity and sophistication, tailored to enhance your 360-degree video and photo experience.
App Functionality
Once you connect your Essential Phone to the camera, the native camera app opens seamlessly. It's designed for quick access with a user-friendly interface, ensuring that you can start capturing your world in 360 degrees almost instantly. Features within the app are streamlined; you have the ability to toggle between 4K spherical video and photos with a tap, and live streaming support is integrated for sharing moments in real time.
Automatic Stitching Software
The magic of bringing 360-degree content to life comes from the automatic stitching software, which works quietly behind the scenes. Your videos and photos are stitched in real time, meaning you don't have to wait to enjoy and share your panoramic shots. Records show that the Essential 360 Camera is capable of stitching 4K video at 30fps, enabling a smooth transition from various angles and ensuring a consistent and immersive viewing experience.
Audio and Microphone Integration
https://www.youtube.com/watch?v=c-yM6vO8ZaI&embed=true
When you're using your Essential 360 Camera, audio is just as important as video. You'll be pleased to know that this device integrates microphones to capture the full scope of sound around you. Here's how it enhances your experience:
Microphones: Your Essential 360 Camera comes with multiple built-in microphones. They work together to record sound from all directions. This omnidirectional audio capture ensures that no matter where the action is, your audio puts you right in the center of it.

Audio Capture: The audio quality is designed to be crisp and clear. As you record your 360-degree videos, your device doesn't just capture the sights; it immerses you in the sounds of the scene. Whether it's the rustling of leaves, the bustle of a city street, or the murmur of a crowd, your Essential 360 Camera aims to bring it all to life.
Remember, the success of your audio capture relies on:
The environment: Quieter places enhance clarity.
The actions: If you're speaking or narrating, face the camera for the best sound quality.
The Essential 360 Camera Review highlights that the audio performance, while in line with competitors, can be dependent on your smartphone's abilities since the camera is an accessory to the phone. Keep in mind to check compatibility and to update to the latest software to ensure optimal functionality.
Photograph and Video Capture
https://www.youtube.com/watch?v=mxBax3NggY4&embed=true
When you explore the world of 360-degree imagery with the Essential 360 camera, you'll experience capturing moments in a fully immersive way. Your creativity can flourish with the flexibility to take stunning spherical stills and engage with your surroundings in dynamic spherical video.
Stills and Spherical Video
Your Essential 360 camera allows you to capture high-quality stills with ease, bringing a unique perspective to your photography. The spherical video recording unlocks an impressive way for you to document environments; it captures every angle simultaneously, so you never miss a moment.
Frame Rate and Exposure Control
When recording footage, the frame rate is crucial for smooth playback. Your Essential 360 can handle different frame rates, typically 30fps, which is suitable for most viewing scenarios. An adjustable exposure setting gives you control over the brightness of your images, ensuring you can adapt to various lighting conditions.
360-Degree Video and Photography
Immersing viewers in 360-degree video and photography is an exhilarating experience. Whether for action shots or panoramic views, the spherical format recorded by this camera allows your footage to encapsulate the entire scene, creating captivating visuals that defy traditional photo and video limitations.
Remember, the Essential 360 camera is specifically designed to work seamlessly with the PH-1 phone, which could be a deciding factor when considering its ecosystem for your 360-degree video and photography needs.
Battery Life and Storage Solutions
https://www.youtube.com/watch?v=IfmgSuIRi_o&embed=true
When you're looking into the Essential 360 Camera, considering battery life and storage options is crucial to ensure a smooth workflow. Here's what you need to know:
Battery Life:
Your Essential 360 Camera's battery life will vary depending on usage. Generally, 360 cameras like Essential's offer a decent amount of recording time, but for longer shoots, carrying an external battery pack may be beneficial.
Anticipate: Around 1-2 hours of continuous shooting.
Tip: Dim your smartphone's screen and turn off unnecessary apps to conserve power.
For extensive shooting days, an external battery pack is a wise investment. You can find these in a range of capacities, so choose one that suits your shooting routine.
Storage Solutions:
Storage is another key factor. The camera typically relies on your phone's storage, and 360 videos can be large due to their high resolution.
Consider: Using a phone with a high storage capacity or having a laptop handy to transfer files.
Cloud Storage: Utilize cloud services to back up your content on the go.
Some cameras come with expandable storage, so look for options that support microSD cards if you frequently need more space. Remember, high-speed cards are recommended to handle 360 video data effectively.
To stay ahead in your creative game, managing battery and storage effectively will let you focus on capturing those breathtaking 360-degree panoramas without worrying about running out of juice or space.
Compatibility and Connectivity
https://www.youtube.com/watch?v=JUAGsOtIkw4&embed=true
When choosing the Essential 360 Camera, you should consider how it pairs with devices and what additional equipment you might need for a seamless experience.
Essential Phone Integration
Essential Phone PH-1 is designed to work hand-in-hand with the Essential 360 Camera. The camera attaches magnetically to your Essential Phone, connecting via the phone's USB-C port, making it a compact and easy-to-use combination for capturing 360-degree content.
Accessories and Additional Gear
For an enhanced experience, there are various accessories available. These can range from protective cases that secure your camera while on the move to stands and tripods that help you capture stable and precise 360-degree videos and photos.
Android Compatibility
The Essential 360 Camera is not just limited to the Essential Phone PH-1. It's compatible with a variety of Android devices which support USB-C and have the necessary processing power. Make sure your Android smartphone supports 360-degree camera attachments before purchase to ensure compatibility.
Price Comparison and Value
When you're in the market for a 360 camera, the Essential 360 might catch your eye, especially with its reasonable price tag. Initially, it may appear to be a cost-effective choice at around $199.
Comparing the Essential 360 to other contenders in the market, you need to evaluate what you're getting for the price. Here's a quick breakdown:
Essential 360 Camera: ~$199

Small, spherical design
Compatible with the PH-1 phone
Video quality on par with competitors

Competing 360 Cameras: $200 – $500+

Range of sizes and features
Various compatibility options
A spectrum of video quality standards
When looking at cameras above the Essential 360's price point, you'll notice an increase in features and capabilities. However, if your budget is around the $200 mark, the Essential 360 presents itself as a solid entry point into the world of 360-degree video.
Remember that value isn't just about the upfront cost. Consider the Essential 360's ease of use with the PH-1 phone and whether its video quality meets your needs. It's all about finding the right balance between cost and features that serve your specific purposes.
Customer Experience and Support
When using the Essential 360 Camera, you'll find the community of fans and users quite enthusiastic. As a compact device that snaps onto your phone with a magnetic system, your experience starts with the ease of carrying around a camera that doesn't add significant bulk to your phone.
If simplicity is key in your book, you'll appreciate the real-time processing feature, which means you can capture and view your 360-degree adventures without delay. Despite its straightforward design, should you stumble upon any snags, customer support is generally responsive.
Pros:

Very small
Simple magnetic attachment
Real-time processing
4K spherical video at 30fps

Potential Cons:

Selfie-oriented phone mount design might not suit everyone
Lack of manual exposure control for the photography aficionados
Your experience as a user is important to the Essential team, and while the camera brings you closer to a seamless 360 capture, there are ongoing conversations and updates in the user community that help improve the overall experience. Moreover, according to some Amazon shoppers, the camera can be a 'no brainer' choice when priced right, which indicates that value for money is also part of the support equation.
Remember, you're not alone on this journey. The Essential Camera community, both online and offline, can offer you tips, tricks, and camaraderie as you explore the world in 360 degrees.
Final Verdict
https://www.youtube.com/watch?v=WZ877OnlIe4&embed=true
Before diving into the details, it's important to note that your choice of a 360 camera should hinge on both performance and compatibility with your devices.
Pros and Cons
Pros:
Real-time processing: You'll appreciate not having to wait ages for your footage to stitch together.
Compact design: Its small size makes it an unobtrusive companion on your adventures.
Magnetic attachment: This feature means quick and secure connection to your phone, specifically if you own an Essential Phone.
Cons:
Startup time: It may test your patience a bit with its slower start-up time.
No live streaming: For those of you who like to share moments in real time, this might not be the one.
Manual exposure: The lack of manual exposure adjustment can limit creative control over your shots.
Comparisons with Competitors
When compared to others like the Samsung Gear 360, the Essential 360 Camera holds its own in terms of portability and ease of attachment. However, against a feature-rich camera like the Insta360 X3, you might miss functionalities like live streaming, which is a deal-breaker for some.
The Ricoh Theta and GoPro Max have set high standards in image quality and software capabilities. While the Essential 360 Camera captures commendable video, these competitors might edge it out for the title of the content creator's choice.
In contrast to the Moto 360 Camera, the Essential 360's more immediate processing and smaller size give it an edge in portability and convenience. However, for those seeking higher-end features, there may be a slight trade-off in terms of functionality.
Frequently Asked Questions
https://www.youtube.com/watch?v=54Pj5Y0fiBw&embed=true
In this section, you'll find concise answers to common queries about 360 cameras, which should help you understand their features, usability, and how they stack up against other options on the market.
What are the top features to look for in a 360 camera?
When choosing a 360 camera, key features to consider include resolution, image stabilization, stitching capabilities, and live streaming functionality. For instance, high-resolution cameras provide crisper images, while good stabilization and stitching can significantly enhance the viewing experience.
Is it easy to attach a 360 camera to an Android phone?
Yes, many 360 cameras are designed with ease of attachment in mind. For example, the Essential 360 Camera is specifically made for the PH-1 phone and attaches magnetically, offering a simple and efficient connection process.
What are the best 360 cameras on the market today?
The market features a range of 360 cameras suitable for different needs. Brands like GoPro and Insta360 often come highly recommended for their quality and features. The Essential 360, despite being an older model, has also been praised for its compact size and video quality.
Are there any downsides to using a 360 degree camera for photography?
360 cameras can sometimes suffer from lower image quality compared to traditional cameras and may have stitching errors. Additionally, they require specific software for editing, which can be a learning curve for new users.
How does the Samsung Gear 360 compare to other leading 360 cameras?
The Samsung Gear 360 is known for its high-resolution output and user-friendly interface. It competes closely with other top 360 cameras, although it may be surpassed by newer models in terms of features and overall performance.
Can a 360 camera replace traditional cameras for everyday photography?
While a 360 camera offers unique perspectives and immersive experiences, it may not fully replace traditional cameras for all users, particularly those focused on high-quality stills or who require the flexibility of a zoom lens for their photography.