SUV With 360 Camera
As car companies continue to add more and more technology to their vehicles, it's no surprise that 360-degree cameras are becoming more common in new SUVs. These cameras give drivers a complete view of their surroundings, making it easier to avoid obstacles and park in tight spaces.
2020 Volkswagen Tiguan
The 2020 Volkswagen Tiguan is a popular SUV that comes with a 360-degree camera. This type of camera gives the driver a complete view of what is happening around the vehicle, making it easier to avoid accidents. The Tiguan also has other safety features, such as blind spot monitoring and lane-keeping assist.
Other than that, the 2020 Volkswagen Tiguan offers plenty of space and numerous features. It has two engine choices, front-wheel or all-wheel drive, and a host of driver assists. The gas model has 184 horsepower and 221 lb-ft of torque, while the diesel gets 150 hp and 236 lb-ft. Both engines are mated to an eight-speed automatic transmission. Standard features include LED headlights, heated side mirrors, split-folding rear seats, leatherette upholstery, Apple CarPlay/Android Auto, blind spot monitoring with rear cross-traffic alert, and automated emergency braking with pedestrian detection. Available features include a panoramic sunroof, hands-free tailgate, keyless entry/ignition, navigation, and adaptive cruise control.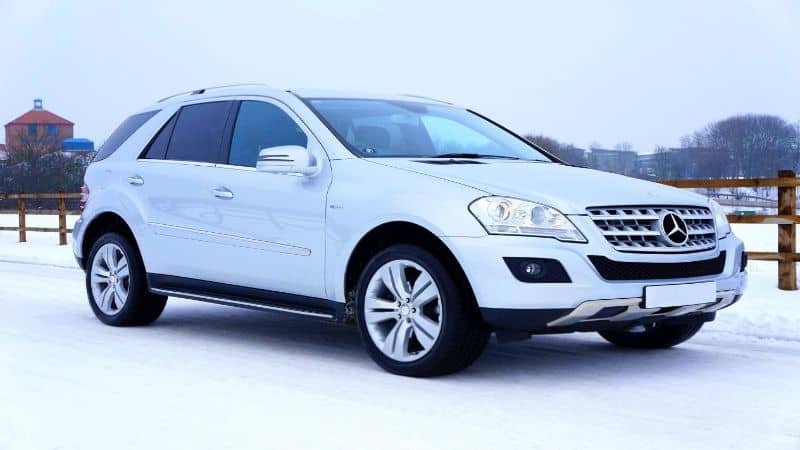 2020 Mazda CX-5
Another SUV with 360 camera is the 2020 Mazda CX-5. If you're looking for a top-of-the-line SUV with all the bells and whistles, then you'll want to check out the 2020 Mazda CX-5. This vehicle comes standard with a 360-degree camera system. In addition, the CX-5 also comes with adaptive LED headlights, lane departure warnings, and a host of other safety features that make it one of the safest SUVs on the road. Plus, with its stylish exterior and comfortable interior, the CX-5 is sure to turn heads wherever you go.
Moreover, the 2020 Mazda CX-5 comes with a wealth of features that are sure to impress. Starting with its exterior, the CX-5 features a sleek and stylish design that is sure to turn heads. Its LED headlights and taillights provide excellent visibility, while its 19-inch alloy wheels add a touch of luxury. Inside, the CX-5 is just as impressive, with comfortable seats and an infotainment system that is easy to use. And under the hood, the CX-5 has a powerful engine that provides plenty of power and excellent fuel economy. All in all, the 2020 Mazda CX-5 is a great choice for anyone looking for a reliable and stylish SUV.
2020 Chevrolet Equinox
When it comes to SUVs, the 2020 Chevrolet Equinox is one of the most popular options on the market. And for a good reason – it offers a great blend of style, comfort, and technology, all wrapped up in a package that's both practical and affordable.
One of Equinox's most notable features is its 360-degree camera system, which consists of four cameras – one in the front, one in the rear, and two on the sides. These cameras give you a bird's eye view of your vehicle, making it easy to see what's around you. You can even zoom in or out, depending on your needs.
The 360-degree camera system is just one of the many high-tech features that make the 2020 Chevrolet Equinox a great choice for families and individuals alike.
2022 Toyota RAV4 Prime
The 2022 Toyota RAV4 Prime is one of the latest SUVs to offer a 360-degree camera system that has a few different modes that drivers can choose from. In "normal" mode, the cameras provide a live feed that is displayed on the infotainment system's screen. Drivers can also switch to "zoom" mode, which zooms in on one of the camera views and gives the driver a closer look at what's happening around the car.
Furthermore, the all-new Toyota RAV4 Prime is the most powerful and efficient RAV4 ever. It's also the quickest, with a 0-60 time of just 5.8 seconds.1 And with an EPA-estimated range of up to 42 miles2 on electric power alone, the RAV4 Prime can serve as a commuter car for many people.
The RAV4 Prime is powered by a 2.5-liter four-cylinder engine and two electric motors. The gas engine produces 176 horsepower and 163 lb-ft of torque, while the electric motors add 54 horsepower (40 kW) and 36 lb-ft of torque for a total system output of 302 horsepower.3 The gas engine is paired with an 8-speed automatic transmission, while the electric motors are connected to a single-speed reduction gear.
The RAV4 Prime is available in two trim levels: SE and XSE. Both trims come standard with all-wheel drive, but the XSE also comes with sport-tuned suspension and 19-inch wheels.
2022 Toyota Venza
The Toyota Venza is one such SUV. It comes standard with a Bird's Eye View Camera that gives you a 360-degree view of your surroundings, making it easy to navigate tight spaces and avoid obstacles.
In addition to the 360-degree camera, the Venza also comes standard with other safety features like adaptive cruise control, lane departure warning, and automatic high beams. So you can rest assured knowing that you and your family will be safe when behind the wheel of the Venza.
What is more, is that the all-new 2022 Toyota Venza is a stylish and practical crossover SUV that offers plenty of space for families and cargo. It's powered by a hybrid powertrain that delivers excellent fuel economy, and it comes standard with an impressive suite of driver assists and safety features.
Some other SUV with 360 camera include:
– 2022 Lexus LX
– 2022 Toyota RAV4
– 2020 Toyota RAV4
– 2020 Hyundai Santa Fe
– 2020 Mercedes-Benz GLA-Class
– 2020 Mitsubishi Outlander
Our Final Thoughts
Mentioned above are some of the best SUV with 360 camera. When it comes to choosing an SUV, there are many factors to consider. But one of the most important is safety. And one of the best ways to ensure your safety on the road is to choose a model that comes equipped with a 360-degree camera system.