Want to know about the very best 360 cameras in the market today? The best 360 camera review is your ultimate guide to top-notch cameras for your phone.
In a Hurry? Here are Our Top Choices
The 5 Best 360 Cameras
Let's go ahead and take a look at the five best 360 cameras that are available today.
Insta360 One X
To produce splendid videos, you need two things. First, you have to capture the action in high definition. Second, you need cool editing.
In the shape of the Insta360 One X, you can now do both. The camera stands out on top in the best 360 cameras review because of its slick special effects, dual fisheye lenses, and more.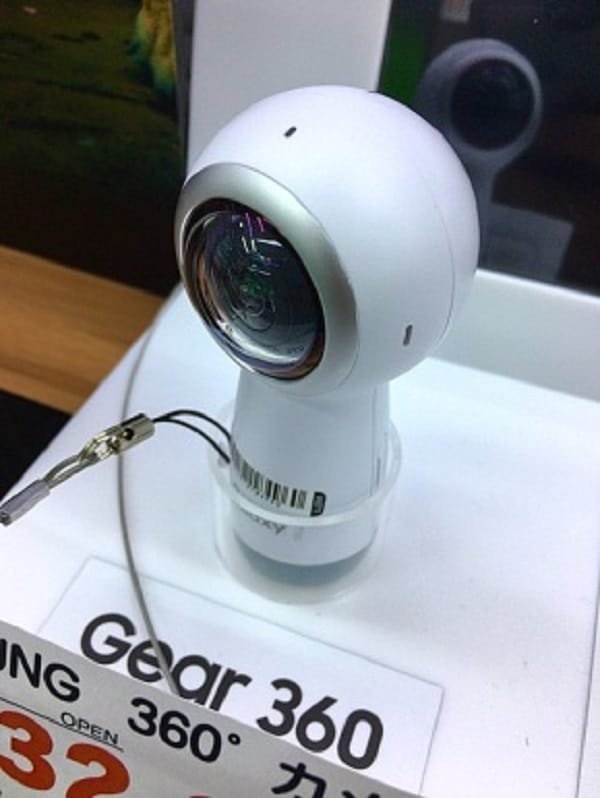 Besides its 360 video capability, the camera can capture really cool widescreen videos. Doing both videos is a cinch with the Insta360 One X cam.
Image stabilization is as smooth as silk which is a boon for non-specialist videographers.
Pros
HDR video and stunning photos
Gimbal-grade stabilization
Cons
Not waterproof
Short battery life
GoPro Max
Intent on shooting the astonishing outdoor adventure and action videos? Then GoPro Max is as good as it gets with its immersive videos and waterproof build.
The Go Pro Max excels with its waterproofing capabilities by which you can take it to a depth of 5 meters underwater. Capturing your fishing, sailing, boating, and watersport escapades and discoveries is now a breeze with the Go Pro Max.
Editing is smooth and simple. The Go Pro Max is proof that you don't need to be a pro editor for high production quality videos.
You also have the option of shooting conventional 2D films from the 360 camera. 2D filming is as easy as pie with the OverCapture app. Be warned, though, that 2D films in this model are not exactly top class since these require conversion from 360 degrees which entails plenty of trade-offs and compromises.
If you loved the Go Pro Hero 8 Black, you would love this because this is an upgrade over the popular best-selling model.
Stabilization is as smooth as silk, while 360 TimeWrap sequences are a feature that all videography enthusiasts will look forward to.
If you are happy with fair 2D images and will be shooting most of the videos in 360 outdoors, then the Go Pro Max is top of the line.
Pros
Number one waterproof 360 camera
Smart editing
Cons
Average in low light
Modest 2D footage
Kandao QooCam 8K
Numbers speak volumes. This is especially true in the case of Kandao QooCam. The camera figures big in the market with astonishing figures that outclass all else.
The Kandao QooCam impresses with 20 MP CMOS sensors that can capture 4K videos at 200 fps and 8k vids at 30 fps. These are specs that are hardly found elsewhere.
The camera shines with VR-grade videos. In addition, you can convert 360 vision to a traditional 2D format without a major drop in resolution.
SuperSteady image stabilization is also outstanding. The 2.4 inch OLED touchscreen allows for easy framing and control. The dynamic range is extraordinary for both videos and stills.
There are a few drawbacks, though. Video modes are limited, the partner app is rather spartan. However, you will certainly appreciate the express mode that allows you to resize videos for editing on your phone.
The most glaring disadvantage has to be the hefty size, together with the lack of waterproofing.
If you can put with these drawbacks, then know that the model is unmatched in the 360 segments with its 8K video res.
Pros
High res 8k footage at 30 fps
Superior image stabilization
Cons
Cumbersome
Lacks waterproofing
Insta360 Evo
The Insta360 Evo is the best video-making platform for capturing 360 and 3D VR on one gadget.
It might not rock in the looks department. But the Insta360 Evo is one of the most versatile 360 cams out there with its dual 360 and 3D film functions.
Back-to-back fisheye lenses allow 360-degree video recording. The 5.7k image resolution is not the best, but it is pretty decent.
The hinged design means that you can align both lenses side by side to make 180 degree VR video capture possible.
However, for this capability, you will need to buy the Oculus or a matching VR headset. The One X may be more feasible for most.
Pros
Daylight image quality is good
Captures both 3D and 360 videos
Cons
Not ideal for dim lighting
Mediocre build quality
Insta360 One R
The key attraction of the Insta360 One R would no doubt be its modular design. The camera, controls, and battery are arranged in 3 segments. You can swap the lens position as per your needs.
The one-inch sensor module is interesting, while the dual-lens is pretty good at recording 360-degree vids at 30 fps at 5.7K res.
The stabilization and image stitching functions work as advertised. Sadly, the image quality suffers around the edges, much like GoPro cams. However, in good lighting, images are very decent, sporting fine detail together with low noise.
However, in low light, quality takes a big setback due to subpar software processing, which creates blurred and uneven frames.
Editing 360 clips are fairly intuitive. You can select one of the five fields of view from the app for easy and fast editing. Subject tracking is professional-grade, and the minimal effort involved is something to like.
The manufacturer should fix software issues for better functioning. Despite this flaw, it is a decent budget pick for its low price range that has a lot going for it.
Pros
Modular design works well
Good image quality
Cons
Tiny screen
Subpar image processing
Our Final Thoughts
The best 360 camera review shows what you can expect from the leading phone cameras in the market to make an informed choice.
Based on your budget and preferences, you can make your pick.