Exploring the world of 360-degree photography and videography can be thrilling, and the LG 360 Cam offers an accessible entry point into this immersive technology. With its compact design and dual 13MP lenses, the device is designed for capturing high-resolution content without the bulkiness associated with professional rigs. Whether you're a hobbyist looking to share your adventures in a new dimension or a content creator seeking to add a fresh perspective to your work, the LG 360 Cam provides an interesting blend of features to help you achieve your creative goals.
Getting started with the LG 360 Cam is an experience tailored for convenience. The camera's user-friendly setup connects seamlessly with a dedicated smartphone app, unlocking a plethora of functionalities to enhance your shooting experience. From social media enthusiasts to virtual tour creators, the versatility of this camera aligns well with various usage scenarios, promising to be a capable tool in your tech arsenal. When it's time to show off the stunning vistas and panoramic views you've recorded, the camera's integrated sharing features make it simple to upload your memories to platforms like YouTube and Google Street View.
Key Takeaways
The LG 360 Cam opens up the immersive world of 360-degree content creation with ease.
Seamless integration with smartphones and user-friendly setup eases you into capturing spherical videos and photos.
Versatility and ease of sharing make it suitable for a broad spectrum of users and applications.
Design and Build Quality
The LG 360 Cam is a testament to how modern technology can be incredibly compact while still delivering a punch. When you first get your hands on this device, you'll notice its lightweight feel, making it an easy companion for your travels or spontaneous photography sessions. It sports a largely plastic body, but don't be fooled—this camera does not compromise on durability.
Here's what you'll find in its design:
Compactness: The camera boasts a small form factor which you'll find convenient for carrying around.
Dimensions: It's designed to fit comfortably in the palm of your hand, which makes it ideal for on-the-go shooting.
| Feature | Description |
| --- | --- |
| Material | Sturdy plastic outer shell |
| Weight | Light enough for easy portability |
| Handling | Designed to be gripped with one hand |
| Lenses | Dual 180-degree lenses positioned on top |
The design emphasizes intuitiveness with its minimalistic approach, where each feature serves a purpose without overwhelming you with complexity. Its dimensions ensure that you can tuck it away in your pocket or bag without a second thought.
The dual lenses boldly sit atop the camera, encased in protective elements that suggest that the LG 360 Cam can handle your adventurous side while capturing your world in full 360 degrees. The plastic material used is of good quality, ensuring that your camera doesn't just look good but feels robust enough to withstand the demands of frequent use.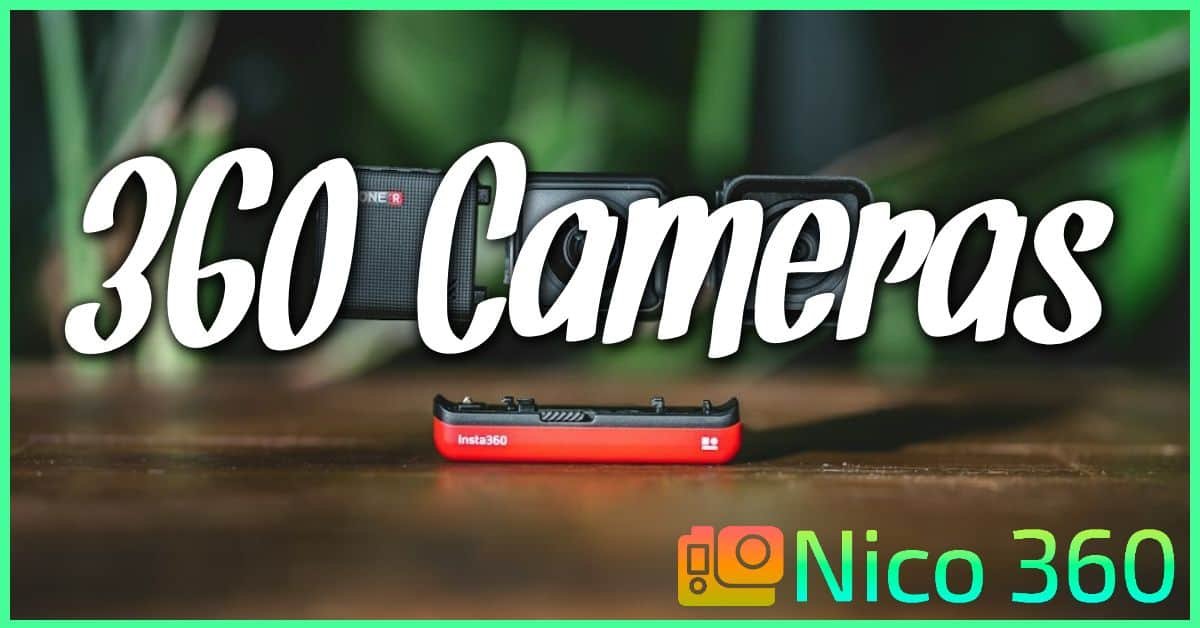 Remember, this is a gadget that's made to be as agile and mobile as you are, so its lightweight build won't drag you down as you capture your favorite moments.
Setting Up the LG 360 Cam
Before you dive into capturing the world in 360 degrees with your LG 360 Cam, you'll need to properly set it up. A straightforward process awaits, involving an initial hardware setup, syncing it with your smartphone, and getting the required app installed.
Initial Configuration
Your LG 360 Cam comes with a few pieces that you need to assemble before your first use. Make sure your camera's battery is charged, then power on the device with a long press of the power button. A light will indicate that it's on. Check for Bluetooth and Wi-Fi functionality, because you'll be using one of these to connect the camera to your phone.
Smartphone Compatibility
The LG 360 Cam is designed to work seamlessly with both Android and iOS smartphones. For the best experience, if you own an LG G5, you'll find that it's specifically optimized to work with this camera. However, most recent smartphones that have Bluetooth and Wi-Fi capabilities should be able to connect with the LG 360 Cam without any issues.
Installing the App
To manage your LG 360 Cam and to access the footage you've captured, you'll need the LG 360 Cam Manager app. Here's what you do:
For Android:

Visit the Google Play Store.
Search for LG 360 Cam Manager.
Tap 'Install' and wait for the app to download and install.

For iOS:

Open the Apple App Store.
Look up LG 360 Cam Manager.
Hit 'Get' and then 'Install', enter your Apple ID password if prompted, and wait for the app to install on your device.
Once installed, open the app and follow the on-screen instructions to pair your camera via Bluetooth or connect through Wi-Fi. Now you're ready to start capturing your world in 360 degrees!
Key Features and Performance
PS: YOU MIGHT LIKE THESE ARTICLES TOO



The LG 360 Cam packs a punch with user-friendly features that cater to your desire for capturing life in 360 degrees. It's the combination of its dual lenses, decent battery life, and multiple connectivity options that make it stand out in its category.
Camera Specifications
The camera houses dual 13MP lenses that work in tandem to produce 360-degree photos and videos, giving you a comprehensive view of your surroundings. For video, it manages to shoot at a resolution of 2,560 x 1,280, which ensures your content has clarity and detail. A bonus is the camera's support for a microSD card slot, allowing you to expand your storage capacity significantly.
Battery Life
When it comes to power, your LG 360 Cam is equipped with a battery that's built to last through your photo shoots and video recordings. You can expect to capture moments for hours without the worry of frequent recharges, though exact battery life can vary based on usage.
Connectivity Options
You're well-connected with options like Wi-Fi and Bluetooth to ensure you can link your camera with your smartphone, making it extremely convenient to control the shutter and tweak settings on the go. With this connectivity, you can also swiftly transfer your 360-degree memories to your phone for quick sharing or editing.
Image and Video Quality
When you explore the LG 360 camera's capabilities, the first things you'll likely notice are the clarity of your images and the smoothness of your videos.
Resolution and Sharpness
The LG 360 Cam offers 2K video resolution, providing a decent level of detail for your 360-degree videos. Your photos emerge with commendable sharpness as well, thanks to the dual 13MP sensors. You get to capture your memories in 360-degree photos, which can be particularly immersive if you're sharing your experiences in virtual reality platforms.
Stitching and Fisheye Lenses
The camera's fisheye lenses work together to cover a broad field of view with a characteristic spherical effect, which is a signature of 360-degree cameras. As for the stitching, the LG 360 Cam automatically combines the images from its two 200-degree lenses. This process is crucial for creating a seamless spherical video experience, though you might notice some imperfections at the seams when closely inspecting the transitions between the two hemispheres in your photos or videos.
Software and App Experience
When using the LG 360 Cam, you'll interact with both the mobile app and the desktop software, which are crucial for managing your 360-degree photos and videos. The software is designed to be user-friendly, providing both auto and manual controls that suit your level of expertise and desired input in creating content.
Mobile App Usability
The LG 360 Cam mobile app is where you'll likely spend most of your time. It's your go-to for remote shooting and managing the stitching process of your 360-degree content directly from your phone. Easy to navigate, the app allows you to switch between auto mode for simplicity and manual mode when you're looking for more control. You can preview your photos and videos, making sure everything looks perfect before saving or sharing.
Auto Mode: Just point and shoot, the app takes care of the rest.
Manual Controls: Adjust exposure, shutter speed, and ISO to your liking.
Desktop Software Features
When it comes to editing on a larger screen, LG's desktop software offers more extensive features. It allows you to refine your content, ensuring that the stitching of videos and photos is seamless, providing a high-quality final product. Here, you have the opportunity to delve deeper into editing and fine-tune your 360-degree videos and photos.
Stitching Precision: Fine-tune the alignment for a more polished look.
Extended Editing: Access a broader range of editing tools than in the mobile app.
Remember, while the desktop software offers more robust options, the mobile app is great for quick edits and sharing on the go. Whether you're a professional content creator or a hobbyist, the LG 360 Cam's software options provide the necessary tools to bring your vision to life.
Usage Scenarios
In this section, we'll look at how the LG 360 Cam can be incorporated into your daily life and special events. Whether you're hanging out with friends or dabbling in the burgeoning field of virtual reality, this camera has something to offer.
Casual Capturing
With your LG 360 Cam, you can effortlessly capture life's spontaneous moments. Imagine you're at a family reunion; you can grab your device, place it on a table, and with a simple press of a button, record a 360-degree memory. Here's how it works:
Friends Gathered Around: The LG 360 Cam will take in the entire scene, so no one is left out.
Use with a Selfie Stick: Elevate the camera to get a wider perspective of your surroundings, perfect for outdoor adventures.
Virtual Reality Content Creation
For those interested in creating virtual reality content, the LG 360 Cam is an entry-level gem. Here are a few specific ways you can use it:
Crafting VR Experiences: Connect the camera to your smartphone and create VR content that can be viewed with a headset.
Interactive Content: Produce interactive material for viewers to explore with their VR headsets, adding depth to storytelling or property showcases.
Storage and Memory
When it comes to capturing and storing your 360-degree adventures, your LG 360 Cam offers both a MicroSD card slot for expandable memory and a decent amount of internal storage.
MicroSD Card Usage
Your LG 360 Cam supports the use of a MicroSD card to expand its storage capabilities. This is especially handy when you're planning to shoot video at higher resolutions, which can quickly fill up the camera's internal memory. You can insert a MicroSD card into the slot located inside the camera's battery compartment. For the best performance, it's recommended that you use a MicroSD card with at least Class 10 speed. This will ensure that the data writes quickly and efficiently, preventing any lag or delay in capturing those important moments.
Internal Storage Capacity
Though it's quite compact, the LG 360 Cam comes with a surprisingly ample 4GB of internal storage. This built-in storage can be a lifesaver if your MicroSD card fills up or if you forget to bring an extra one on your outing. Keep in mind that the operating system and software may occupy some of this space, so the available storage for photos and videos may be less than the total internal capacity. It's a good practice to transfer your files regularly to avoid running out of space at critical times.
Comparing with Competitors
When you're looking at the LG 360 Cam, you might be curious about how it stands up to other popular options like the Ricoh Theta S and Samsung Gear 360. Here's a breakdown of how things compare in terms of price and feature sets.
Price and Value
The LG 360 Cam hits the market with an attractive price tag of around $199, making it a fairly inexpensive entry into 360-degree photography. In comparison, the Ricoh Theta S and the Samsung Gear 360 are typically seen at price points around $350, making the LG 360 Cam nearly half the price. For what it offers, the LG 360 Cam presents a value proposition that is hard to overlook if you're budget-conscious.
Feature Set Comparison
Samsung Gear 360: Boasts a high resolution and is generally viewed as a step up in the 360 camera hierarchy. It includes gear-like stabilization features and is admired for its image quality. However, these premium features come with a higher price tag.

Ricoh Theta S: Another competitor that stands out due to its image quality and ease of use. The Theta S is praised for its seamless video and photo stitching.

LG 360 Cam: It doesn't just offer a competitive price; the features are hard to ignore too. The camera is notable for its compact and user-friendly design. This device comes with 4GB of internal storage and a clever case that doubles as a handgrip. However, as outlined in this LG 360 Cam's comprehensive review, the ecosystem might not be as robust, and it lacks a swappable battery or microphone jack which might be downsides for some users.
When you're sizing up the competition, your choice might come down to whether you prioritize features like resolution and stitching quality or if you're more concerned with obtaining a 360-degree camera at a more accessible price. Each camera has its strengths, and the LG 360 Cam certainly carves out its niche in the market as an entry-level option that keeps your wallet in check.
User Accessibility
When it comes to operating the LG 360 Cam, you'll find its design quite user-friendly. It's a device built with simplicity in mind, so whether you're a seasoned photographer or someone who's just starting out, you'll appreciate how easy to use it is.
The controls are straightforward: there's a dedicated power button to quickly turn your camera on or off, saving you time when you want to capture moments on the fly. The shutter button is also clearly marked, allowing you to start recording without fumbling around.
Here's a quick breakdown of its accessible features:
Power Button: Located on the side for easy access.
Shutter Button: Prominently located, makes clicking images a breeze.
Manual Controls: Simplified, intuitive controls for quick adjustments.
The compact design includes a standard tripod mount, meaning you can secure your LG 360 Cam on most tripods for stable shots. This is great for those times when you're looking for a hands-free experience or aiming for precision with your 360-degree captures.
In terms of handling, it's lightweight and portable. So, you can carry it around in your pocket or use the clever case that doubles as a handgrip, serving a dual function for protection and stability.
All in all, the LG 360 Cam doesn't just bring technology to your fingertips, it ensures a smooth and enjoyable experience with its ease of use and practical design.
Sharing and Social Integration
The LG 360 Cam simplifies capturing 360-degree content, but it's worth noting how it fares in sharing your panoramic experiences. You'll want to know how to share your 360 photos and videos to popular platforms and how this camera integrates with various Google services, including Google Street View and Google Photos.
Direct Sharing to Social Sites
Facebook: Sharing your content directly to Facebook is straightforward. Your 360 photos and videos can be uploaded right from your phone or computer, allowing your friends and family to interact with them effortlessly.
YouTube: For video content, YouTube supports 360-degree formats. After recording with your LG 360 Cam, upload the videos to your YouTube channel to provide viewers with an immersive experience.
Integration with Google Services
Google Street View: If you're passionate about contributing to Google's immersive road panoramas, the LG 360 Cam makes it possible. Your captured scenery can be part of the expansive Street View collection.
Google Maps: Similarly, you can upload your 360-degree content to Google Maps, enriching location data with your visual perspective.
Google Photos and Photosphere: Google Photos accepts uploads of your 360-degree content, ensuring easy backup and sharing. For a more interactive display, the Photosphere feature enhances your photos for engaging displays.
Flickr: Though not a Google service, Flickr also supports 360-degree images, making it another viable option for sharing your panoramic shots for free.
Final Thoughts
When considering the LG 360 camera for capturing life in 360 degrees, you'll find a balance of benefits and drawbacks that can influence your purchase decision. The accessibility of this camera makes it a contender in your quest for immersive video and photo experiences.
Pros and Cons
Pros:
Value for Money: You get a significant amount of technology for a relatively low cost, making it a budget-friendly entry point into the world of 360-degree cameras.
Social Media Friendly: Easily upload your 360 videos and pictures to social media, enhancing your sharing experience.
Resolution: It captures 360 videos in a reasonable resolution for both casual and enthusiast users.
Connectivity: Wi-Fi capabilities facilitate a smooth transfer process to other devices.
Cons:
No Internal Flash Memory: Limits your storage options unless you invest in external memory.
App Dependency: You need a smartphone app for controlling the camera, which can be a hurdle if you prefer standalone cameras.
Limited Features: While the starter features are solid, professional users may find the functionality a bit limited.
Recommendations
If you're taking your first steps into capturing photos and videos with a 360 cam and are looking for an affordable, straightforward device, the LG 360 camera could be a suitable choice. Its ease of use aligns with the casual user's needs. However, if you require a camera for professional use, with high-end features such as flash memory or advanced controls without smartphone reliance, you might want to explore other options.
Frequently Asked Questions
Before diving into your query about the LG 360 camera, let's touch on some pressing questions you might have about its features, performance, compatibility, and usability.
What features does the LG 360 camera offer?
The LG 360 Cam offers a simple, point-and-shoot experience with a compact design. It includes dual 13MP lenses and 4GB of internal storage, making it a capable tool for capturing panoramic photos and videos.
How does the LG 360 camera's picture quality compare to other 360 cameras?
Compared to its competitors, the LG 360 CAM provides satisfactory image quality, especially considering its price point. However, some reviews note that other models like the Samsung Gear 360 might deliver superior virtual reality experiences.
Can the LG 360 CAM operate independently of the phone?
Yes, the LG 360 Cam boasts a unique remote activation feature, enabling it to function without a smartphone connection, although pairing with a smartphone app provides an enhanced user experience.
What is the battery life of the LG 360 camera?
Battery life for the LG 360 CAM is generally adequate for casual use, offering a reasonable duration for capturing 360-degree content before needing a recharge.
How user-friendly is the LG 360 CAM Manager app?
The LG 360 CAM Manager app is essential for camera configuration and accessing a variety of functions. It's typically described as user-friendly, providing a smooth and intuitive interface for managing your 360-degree photos and videos.
Is the LG 360 cam compatible with non-LG smartphones?
Yes, the LG 360 camera can be used with non-LG smartphones, expanding its accessibility and allowing more users to enjoy its 360-degree capture capabilities.