360 cameras are growing in popularity among individuals who want to capture a larger field of view. These gadgets use a super wide-angle lens to capture more of the scene and then use software to reduce the fringing and distortion you normally get with a wide-angled lens.
The Cyclops Gear 360 is one of the options you have when opting for a 360 camera. Let's find out how this new offering in the category holds up in our Cyclops 360 camera review.
Our Review of the Cyclops 360 Camera
The Cyclops 360 camera is a device for adventurers and travelers. With a rugged design, this camera is perfect for wherever your next journey will take you.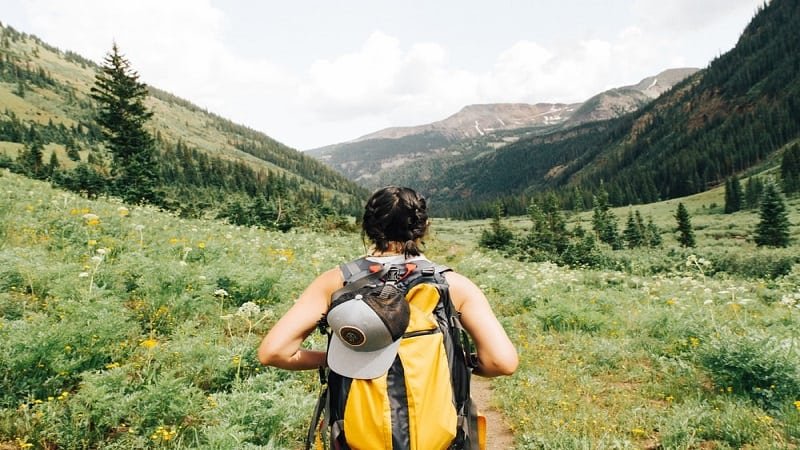 This unit comes with a single Sony IMX179 sensor with a 220°-degree field of view to help you capture everything around you. You can shoot up to 4K30 or 1440P60 on this sensor that allows for a maximum image size of 26M.
Pros
Like every product, we will go over the pros and cons of the Cyclops 360 camera. Starting with the pros, there's plenty to like about this device, especially the sensor. The Sony lens allows for exceptional image quality and bundles it into a small and lightweight package.
Here are some of the things we like about this product:
Large and replaceable battery.
Magnetic mounting mechanism
Rugged design.
Built-in Wi-Fi.
Microphone and speaker.
Different recording modes.
Cons
Like all other products, there are cons to the Cyclops 360 camera. These include:
You can't use an SD card larger than 32 GB.
The software needs work.
Slightly pricey.
Now that we have gone over the pros and cons let's dive into the full Cyclops 360 camera review!
Battery Life
A 360 camera is meant for the great outdoors. You should be able to slap it on your car, dirt bike helmet, or when you go diving.
The Cyclops 360 camera gives exceptional battery life with 80 minutes of recording time and has a replaceable battery. You can switch to a spare battery on the fly and get extra recording time.
Ruggedness
There's no use of a 360 camera unless it is rugged. The Cyclops 360 camera doesn't disappoint aesthetically or functionally.
You don't need to worry about damaging this camera during rough use because that is what this gadget is for.
Versatility
When you're out on your next adventure, you don't want to take anything along that makes life more difficult for you. With the Cyclops 360 camera, you never have to worry about a thing.
You can mount this versatile device on any metallic surface, thanks to its magnetic base. This feature allows you to slap the camera on any surface to capture 360-degree point-of-view footage. What's more, the housing of this camera is waterproof for up to 50 meters so that you can take it for a dive.
It gets better because of this camera's lightweight design. Even if you are mounting it on a bike helmet, you'll never feel the weight of this device or feel like it's obstructing your mobility. Not only is it lightweight, but it is also small.
This camera comes with the following modes:
Time Lapse.
Slow Motion.
Diving Mode.
A common issue with electronics is that their batteries start malfunctioning in the cold. The Cyclops 360 camera comes with a cold battery to keep you powered through the winters.
Built-in Speaker and Microphone
People who like recording action shots of themselves doing cool stuff would appreciate the built-in speaker and microphone modules in this 360 camera. While the speaker is nothing to write home about, it is good enough for a quick review.
If you plan to watch all your adventures on the camera itself, you might need a microscope to view the 0.96-inch screen. However, there is a companion app to resolve that issue.
Wi-Fi Enabled
While you won't get internet connectivity from the Wi-Fi Cyclops 360 camera's hotspot, you can stream content from the camera to your phone. Whether you are team Apple or Android, you can download the companion app to access the camera's content on your phone or tablet.
You can use the app to download content directly to your smart device for sharing on social media. Plus, you get extra effects using the app such as Fisheye, 360° Panorama, Split Level, Asteroid, Inner Ring, 3D Ring, 16:9, and VR.
Accessories Included
We love it when companies don't make us pay extra for accessories that should come with the product. With the Cyclops 360 camera, you get a 32 GB Class 10 MicroSD card, a battery, an adapter to charge it up, and several mounts to get the best footage for every possible scenario.
Alternatives
In our Cyclops 360 camera review, we found a few issues with the product that affected our usage.
The first is the small storage compatibility. When you're shooting 4K content, 32 GB can fill up pretty fast. While the camera does have loop recording, it overwrites your original content, so you have to keep transferring it to your mobile device.
We aren't the biggest fans of the app either. The experience feels outdated and slow, which is a bummer because the app does offer some good features.
Here are a few other 360 cameras that we found:
Ricoh
Cube
Kodak
Allie
Rylo
Theta S.
Nikon
Moto
While the market is full of both big and small brands of 360 cameras, they all have some compromises.
Our Final Thoughts
The Cyclops 360 camera comprises of solid hardware with undercooked software. While the idea of the camera is great, and the Sony sensor is capable of capturing beautiful footage, we are not a fan of the small storage size.
With the right software support, this camera can become one of the best ones on the market. However, if you aren't too bothered by buggy software, then this camera might be perfect for you.
Thank you for joining us for the full Cyclops 360 camera review. We hope that this blog helped you to make the right decision.